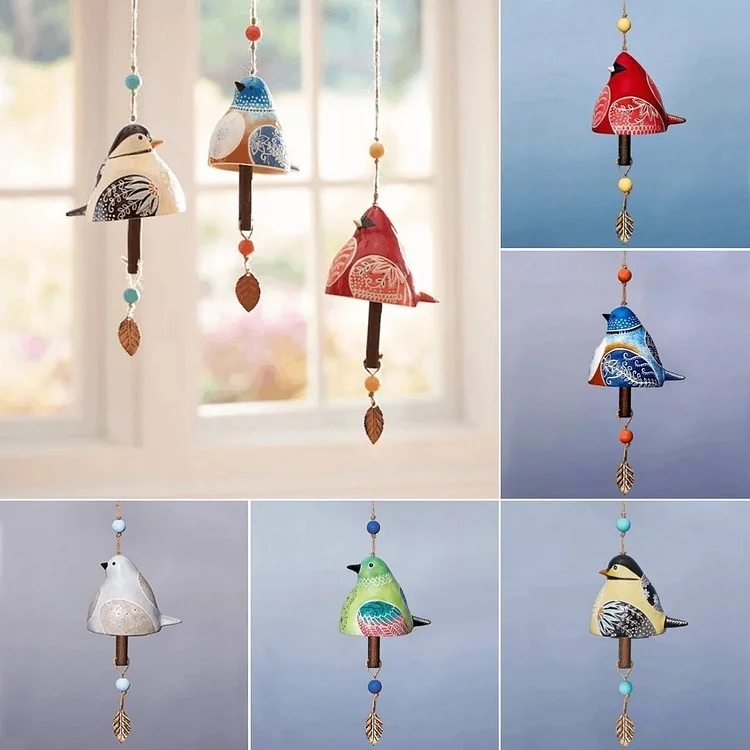 Bird Song Bells create an elegant backyard experience!
Set of 6 Bird Song Ceramic Bells - One each Bluebird, Cardinal, Hummingbird, Dove, Goldfinch, and Chickadee!
Our lively Bird Song Bell collection was inspired by the idea that birds can be spiritual messengers.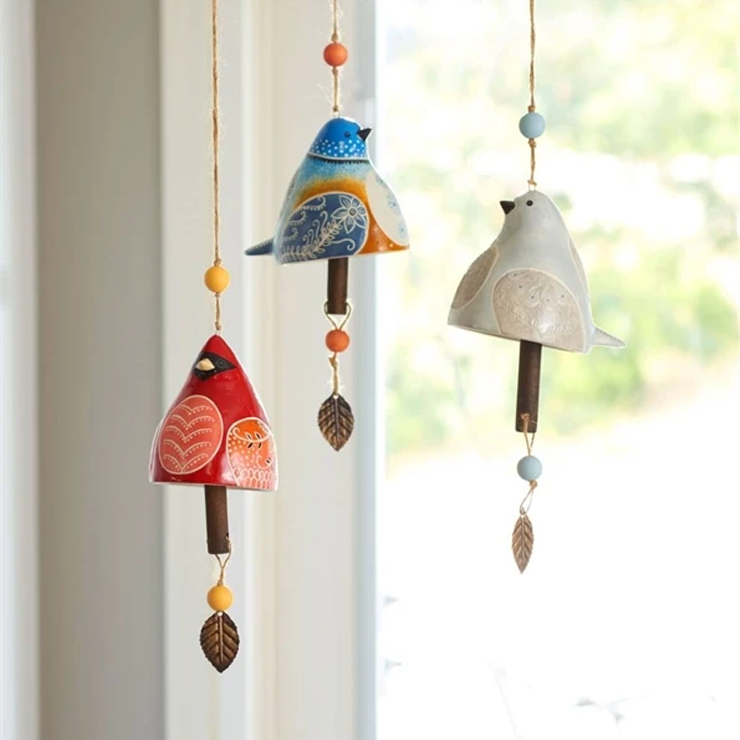 Unique style, vibrant colors, and heartfelt messaging make this handcrafted bell the perfect gift.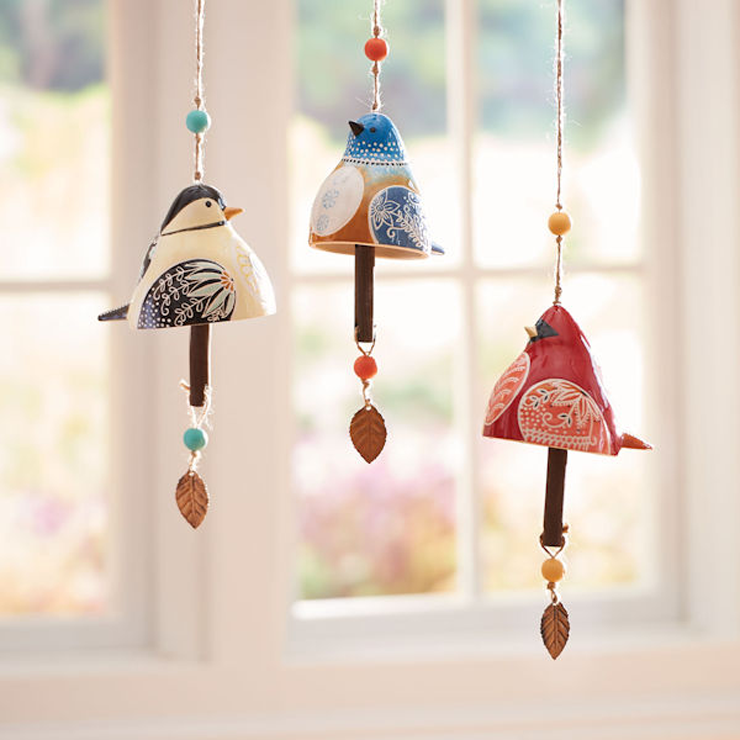 Cardinals remind us to stay connected to the here and now. They also represent a loved one who has passed. Cardinals appear in times of happiness and sadness to let you know that your loved one will always be with you.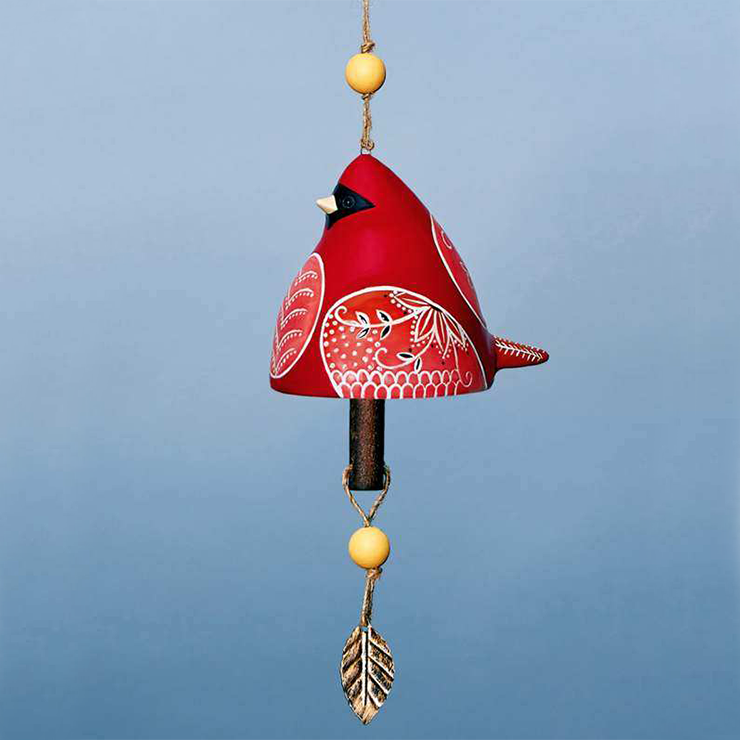 The Blue robin's song is filled with joy and playfulness. It reminds us to lighten up, to stop taking life so seriously and to start taking the time to simply enjoy life. Remember that happiness and fulfillment are well within reach.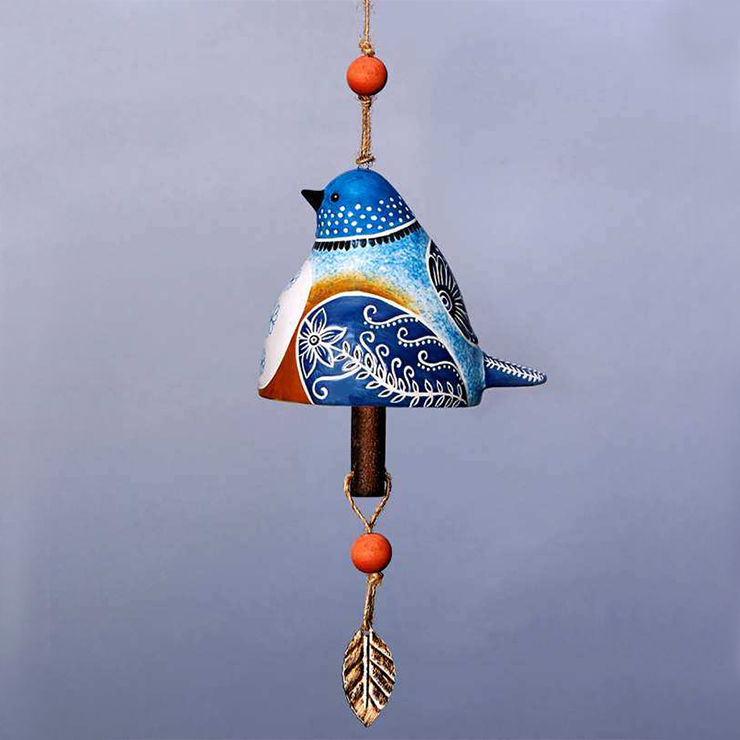 The beautiful and sunny Goldfinch brings abundance and positivity. They remind us that we are blessed with good fortune in the smallest of life's joys. When you see a Goldfinch, think of making delightful memories.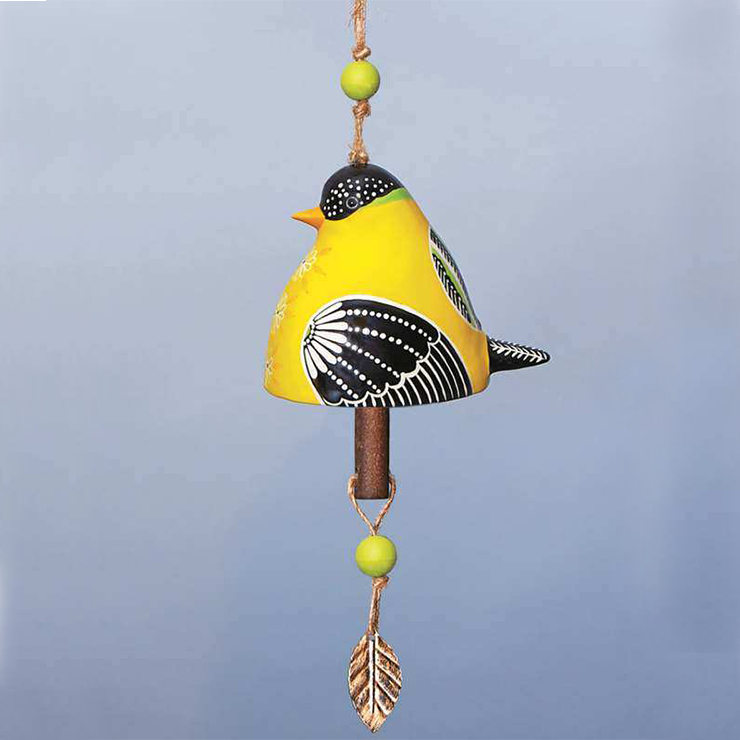 The little Hummingbird reminds us to savor the sweetness in every moment. Their delicate grace and beauty make us realize the miracles in life. Hummingbirds symbolize joy and inspire us to open our hearts.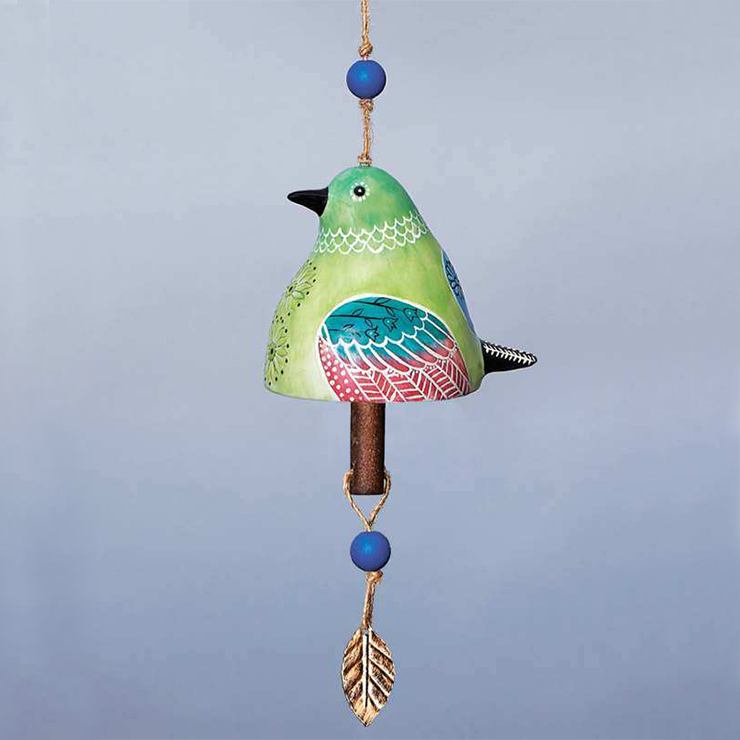 The Chickadee sings a cheerful tune that is full of positivity and joy. They remind us to be happy in life and be fearless. The playful spirit of the Chickadee tells us that the time is right to be brave and express pure creativity.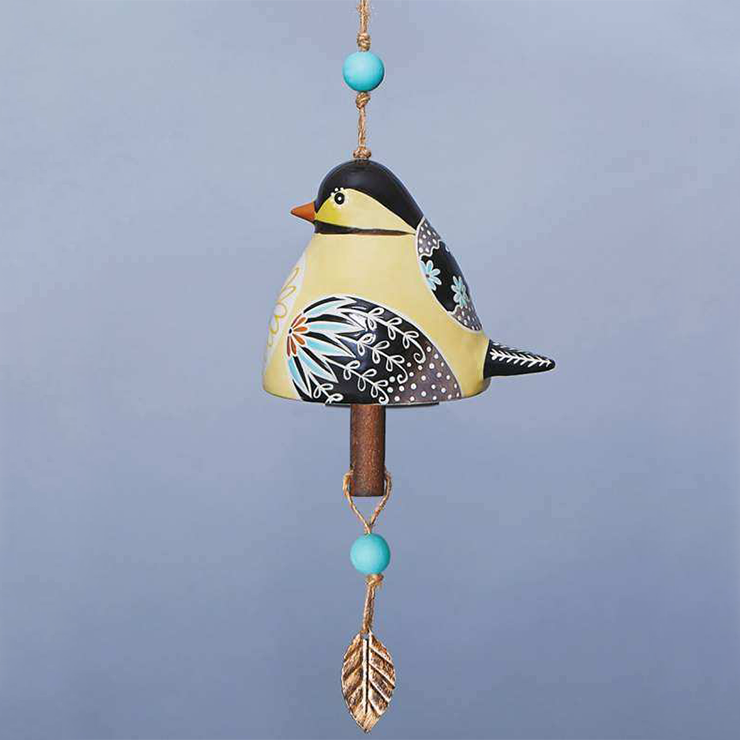 The sweet and gentle nature of the Dove symbolizes peace and compassion. Their purity and innocence remind us of the quiet joys in life. A Dove helps us to believe in infinite possibility and complete happiness in this life.
Specification:
Dimensions: 4.5" diameter x 3.5"H (18" hanging length)