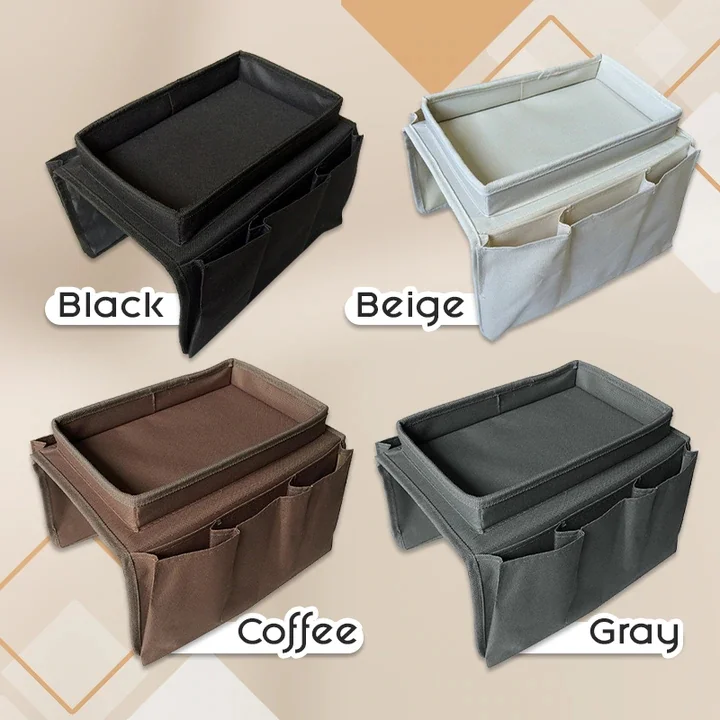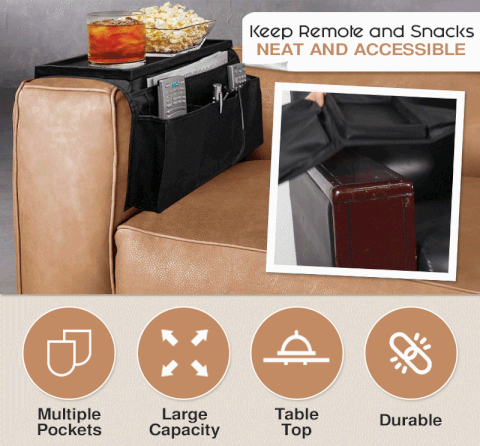 Keep your sofa clean and remote accessible. The Sofa Armrest Tray With Organiser is a perfect solution to prevent remote control from losing and your snacks out of reach. Very convenient when watching your favorite movies with your family and friends!

Multiple Pockets
The armrest organizer is designed with multiple pockets that will let you store all your remote controls at home. It is also a perfect organizer for your mobile devices, books, magazines, and pens.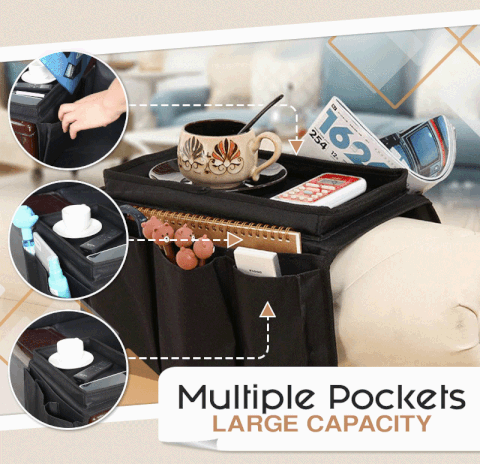 Tray Top
No more food mess and spilling of soda on your sofa. This armrest storage has a top tray that can support your tea or coffee cups drinks or any favorite snacks.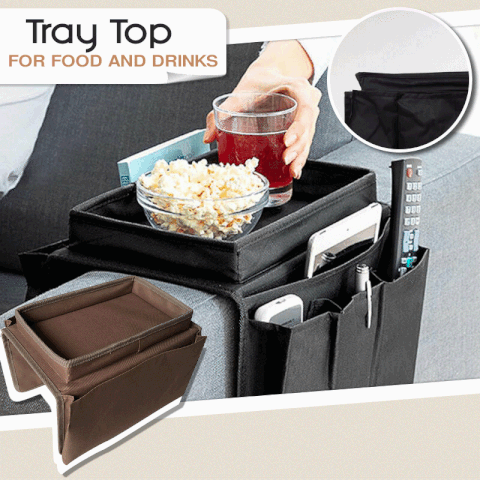 Durable Material
Made of durable polyester fabric and crafted with precision, to ensure its longevity. It can protect your couch from liquid stains from juice, wine, and food.


Material: Polyester Fabric
Size: 31cm x 18cm x 19cm
Color: Black, Coffee, Beige, Gray


1PC/2PCS/3PCS x  Sofa Armrest Tray With Organiser