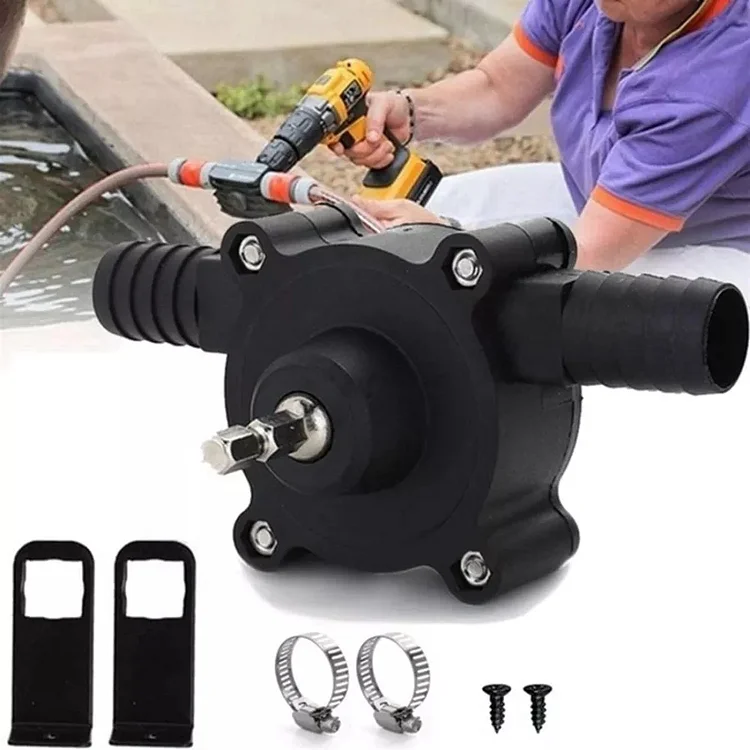 This little pump works like magic!

PUMP WATER FASTER WITHOUT ANY MESSY SPILLS IN REMOTE LOCATIONS!
Do you find pumping and transferring liquids from one container to another in remote locations super tedious and messy?
The Self-Priming Transfer Pump makes it super easy with its state-of-the-art pumping system.
The Self-Priming Transfer Pump is a compact, self-priming and battery-free drill pump that you can use for personal and professional use. Just attach an electrical bit, and be amazed with its steady and fast flow rate of 20-30L per minute.

BRING IT ANYWHERE
No need to rent a water pump for your next DIY project. The Self-Priming Transfer Pump is lightweight and compact. It measures 126mmx63mm, making it extra convenient to throw inside your bag or toolbox, and carry it anywhere you go. Despite its small size, this drill pump is durable and even corrosion-resistant.

SAVE TIME AND TRANSFER MORE LIQUID PER MINUTE
Pumping water, fuel, and other liquid can be difficult, especially when you are doing it manually. With this drill pump, your arms and hands will thank you. This pump can provide a steady and fast flow rate of 20-30l per minute!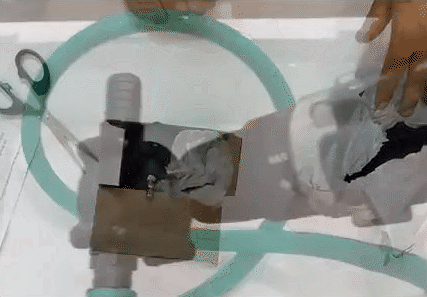 NO BATTERIES AND ELECTRICITY REQUIRED
The self-Priming Transfer Pump is battery-free. All you need is to attach an electric drill to this pump, and you can transfer water, oil, and more! The drill pump's hex shank is compatible with different kinds of drill bit chunks.
How to use:
Attach a hose to the inlet and outlet
Use the hose clamps if needed
Attach the electric drill to the shank
Turn on the electric drill to start pumping
Key Features:
Steady and fast flow rate – 20-30L per minute
Can transfer water, seawater, oil, dilute organic solvents, insecticides, liquid fertilizers and more
Compact, portable, and corrosion resistant
No batteries and electricity needed
Can be powered by an electric drill
Fits all kinds of drill chunks
SPECIFICATIONS
Specifications:
Material: Thermoplastic
Size: 126x63mm
Color: Black
Inlet/Outlet Inner Diameter: 16mm
Inlet/Outlet Outer Diameter: 19mm
Flow rate: 20-30L/min (120W-350W 1500-2500RPM)
Packaging:
1 x Water Pump
2 x Hose Clamps
2 x Screw
2 x Shelves
This Is A Great Gift For yourself or your friend!