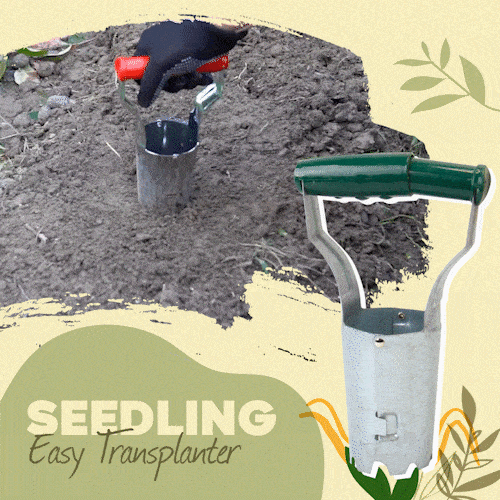 EFFICIENT TRANSPLANTING
The bottom of transplanter is gear type, which can easily enter the ground and effectively dibber and transfer plants while protecting the roots of plants from damage.
MULTI PURPOSE TOOL
The Seedling Easy Transplanter is suitable for all gardening purposes such as vegetable garden, daffodil bulbs, lily bulbs and dahlia bulbs, etc.
COMFORTABLE HANDLE
This gardening tool is ergonomically designed with spring loaded and anti grip handles, makes the planter easy and comfortable to use.
QUALITY MATERIAL
Our easy transplanting garden tool is made of premium high hardness of material makes it durable, sturdy and rust proof, won't become deformed even after a long time.
Material: PP + Stainless Steel
Size: 13 cm x 22 cm
1 / 2 / 3 PCS x Seedling Easy Transplanter