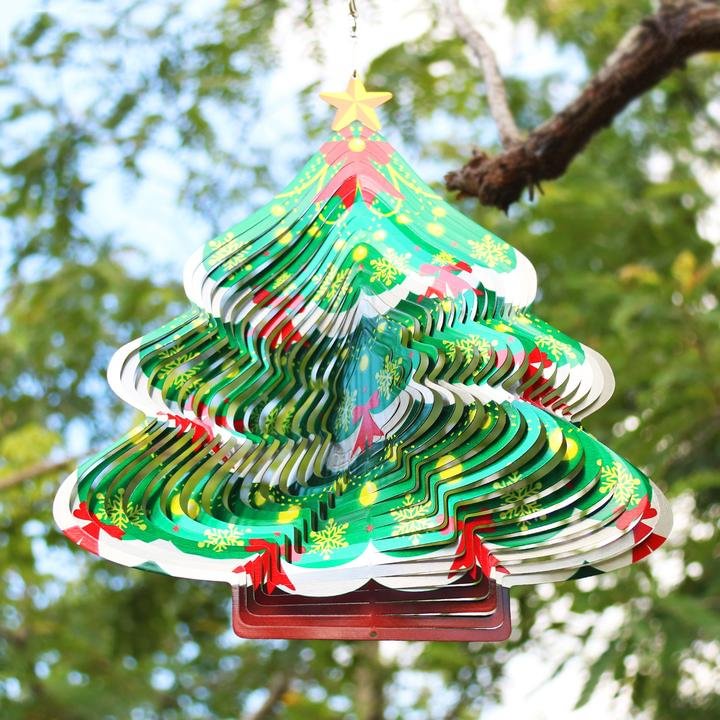 ❤️ Beautiful Wind Spinners Kinetic Sculptures Art, Stylish Addition to Your Home, Garden, Yard!
❤️ Hang this wind spinner - eye catching garden decorations in an area where they can catch a breeze. Show your elegant and fashionable taste.
DESCRIPTION: 
🎄🎅Beautiful Indoor & Outdoor Decorations: Metal kinetic wind spinner is a perfect and high-end daily or christmas decorations for your yard, balcony, backyard, patio, deck, meditation garden, bedroom or window, and also suitable for hotels, restaurants, coffee shops and other places. You can hang them on garden shepherds hooks. Add artistic and stylish atmosphere to your home.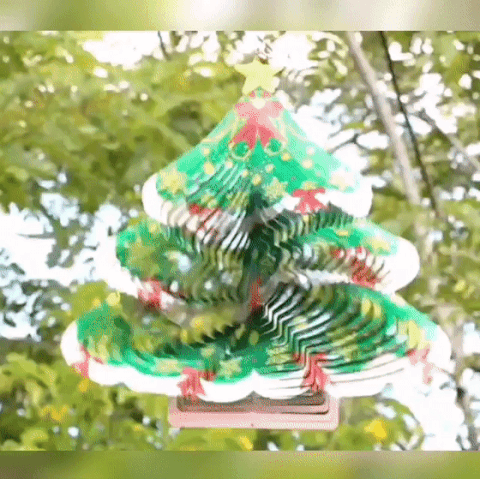 🎄🎅3D Mirror Visual Effect: Outdoor decor wind spinner is colored by plating technology, which is different from those colored by paints. It has vibrant color and is not easy to fade. Unique 3D mirror visual effect makes it more colorful and beautiful when sun and light hitting it. Spin freely and easily in the breeze.
🎄🎅Durable & Outstanding Design: Made from high quality stainless steel material by plating cutting technology to form tree shape, and covered with epoxy protective coating, our hanging wind spinners are more durable and have strong corrosion resistance, wear resistance and rust resistance. Texture is softer and bend or fan out without effort, but not easy to deform.
🎄🎅Good Christmas Garden Gifts Idea: Not only as garden decor, but also good holiday or Christmas gifts for your mother, friends, neighbors, especially new homeowners, avid gardeners, home decor and outdoors enthusiasts to display on their patio, porch or veranda, lawn, garden or backyard. Garden spinner also be used for many holidays, seasons, birthdays, weddings, Mother's Day, Valentine's Day, Christmas, etc.
🎄🎅Easy to Hang: Equipped with a detachable S shaped hook that can rotate 360 degrees, 12''wind spinners for yard and garden art can spin freely in the wind. Easy to assemble and hang. Designed with a hole on the bottom edge, you can hang some pendants and accessories according to your preferences. When unfolding it, please wear cotton gloves or pay attention to avoiding being cut by the edges.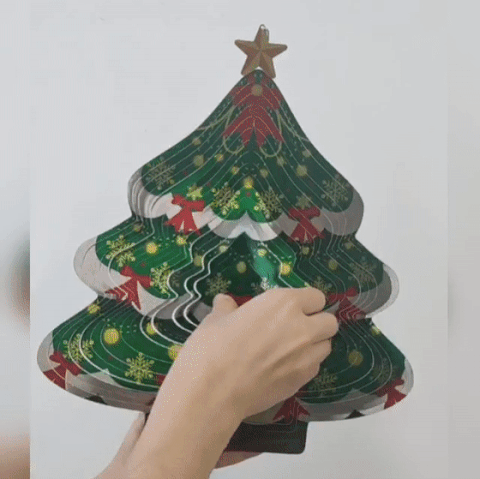 Using Tip:
Hold the center part of the wind spinner with your hand, rotate it in one direction to form an angle of 60°-90°, and then adjust the other iron pieces to make it evenly distributed. Test whether it can easily rotate in a windy place. If it cannot spin, please continue to adjust the angle of the iron plate.

Please Note:
1. Before unfolding the wind spinners, please wear gloves or pay attention to avoiding being cut by the edges.
2. Hang it out of the reach of younger children.