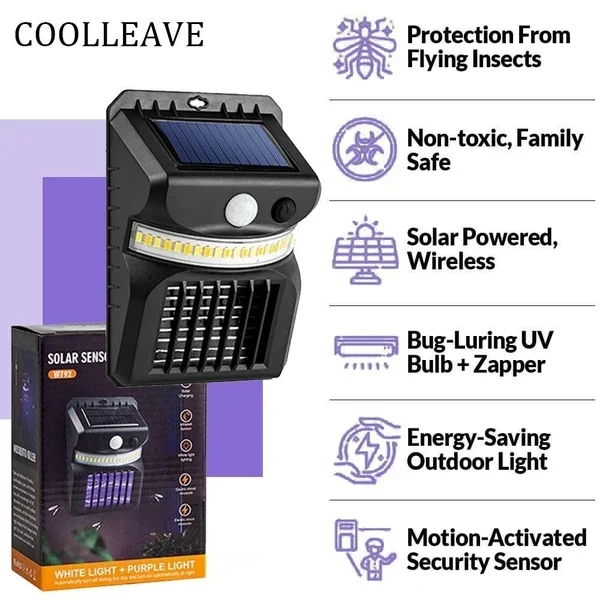 How Does trhe solar anti-mosquito wall lamp Work?
It uses an innovative combination of UV and LED light that creates the perfect radiance and heat to attract mosquitos and other "biting bugs."
It also features a motion sensor linked to the LED, turning it on automatically whenever motion is detected.
The lighting effect is the perfect combination of night light and mosquito killer.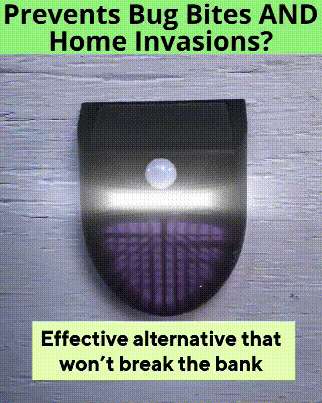 Designed to mount onto a wall,  discreetly zaps bugs on contact while safely lighting doorways, garages, walkways and more.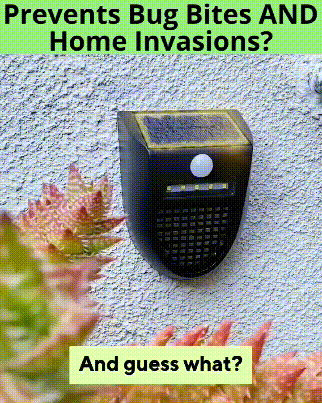 Flying bugs can't resist the solar anti-mosquito wall lamp. When they make contact, they're hit with an electric shock that courses through their body... instant termination. Every night, the wall lamp with anti-mosquito turns on automatically and goes to work zapping the "biting bugs" keeping you from enjoying your outdoor spaces. Ready for a "no-bite" night?
Simple To Use + Starts Working Right Away
Each the solar anti-mosquito wall lamp comes with a special cleaning tool, the materials needed for installation, and easy-to-follow instructions. Using it is a piece of cake:
Install it on a wall in a problem area that gets some sun
The solar anti-mosquito wall lamp will turn-on automatically at dusk, and off again at dawn
Enjoy your bite-free life!
You'll notice the results right away: bugs will flock to the solar anti-mosquito wall lamp instead of you. When it fills up, just use the cleaning brush and it'll be good as new. Couldn't be easier or more satisfying!
Customers Are Raving About the solar anti-mosquito wall lamp
Check out these astonishing reviews from verified customers: