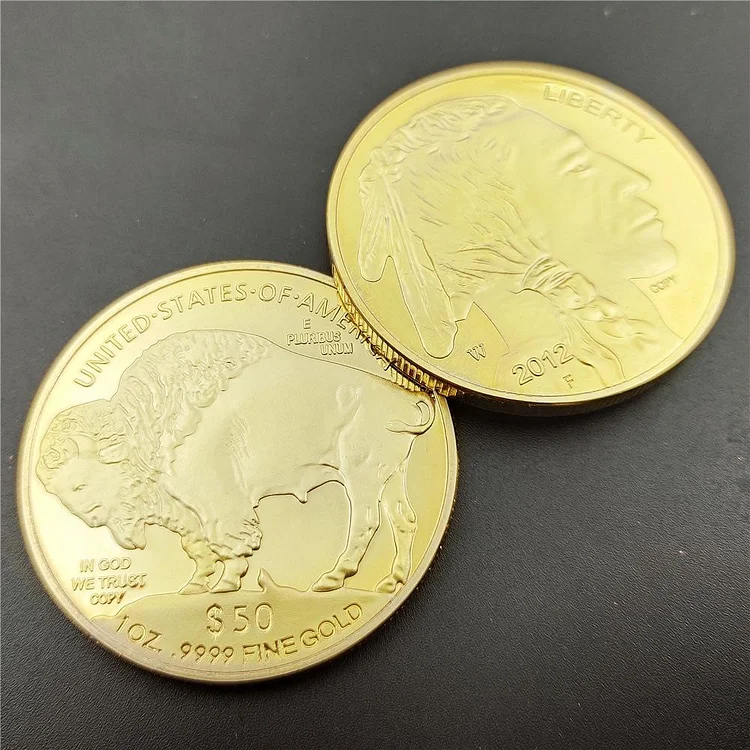 'GOLD BUFFAL'
 Commemoratives

A perfect gift for the coin collector.
These items are not legal tender and are sold purely as commemoratives.

The gold mint American Buffalo is a striking coin with a profile image of a Native American chieftain stamped on one side and the iconic Buffalo on the other. It is a "legal tender"and carries a denomination of $50.