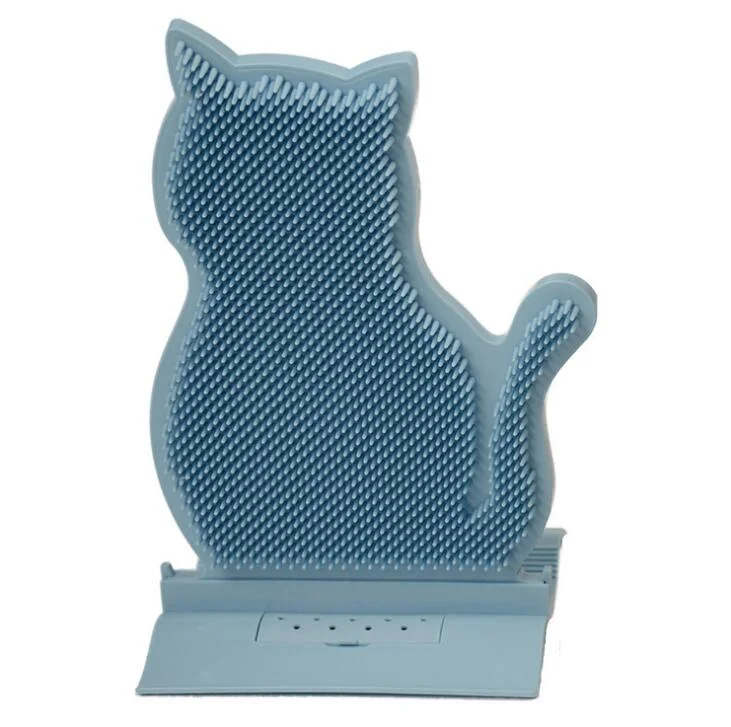 🔥Get their attention and now!🔥
Massage and Comb their Hair by Themselves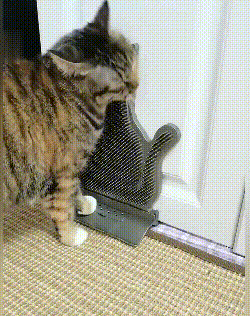 Cats don't need to scratch some places in the house. This self groomer cat brush will help to get their attention by rubbing his face, head and body on it, It's a nice thing to see a cat closing their eyes and enjoying the self massager.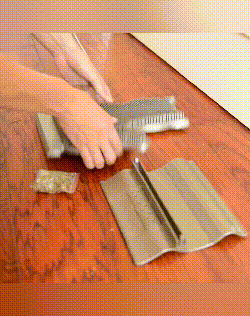 A base and a cat massager board to make a cat self groomer
This cat self groomer brush is detachable and convenient. Insert the self-brush rubbing board into the base will make a self groomer. This will reduce her rubbing up against anything around. Take apart the self massager to be washed or taken out with you easily.
Features
😺[Help to remove loose fur and make your home hair-free]: We love cats, but the loose fur after scratching everywhere can be a headache. This cat self groomer helps to get rid of and collect loose hair easily, so you don't feel annoyed to clean the shed hair everywhere anymore.

😺[Suitable for all sized cats]: Big size of 29*21cm, this cat face massager is suitable for all sized cats, no worrying if your big sized cats can't go through that arch self groomer may bring, even two or three cats can groom together and that's NOT the small size one can bring.

😺[Easy to install and change location]: We can use this cat self groomer under the door, chair, desk, bed, closet, couch, or even under heavier objects like dumbbell, bricks.

😺[Durable and Sturdy]: We are using Eco-friendly PE material, It's strong enough and washable. It should be great if the cat shaped texture could enrich her environment and last longer at the same time.
KEY Benefits:
Massages for a healthier & shinier fur
Prevents painful skin-scratching
De-shedding eliminates ticks/fleas
Works on long, medium & short-haired cats 
SPECIFICATIONS: 
Item Type: Pet Massager
Material: PP
Size:29*21
PACKAGE INCLUDES:
1 xCat face massager
1*Corner massager