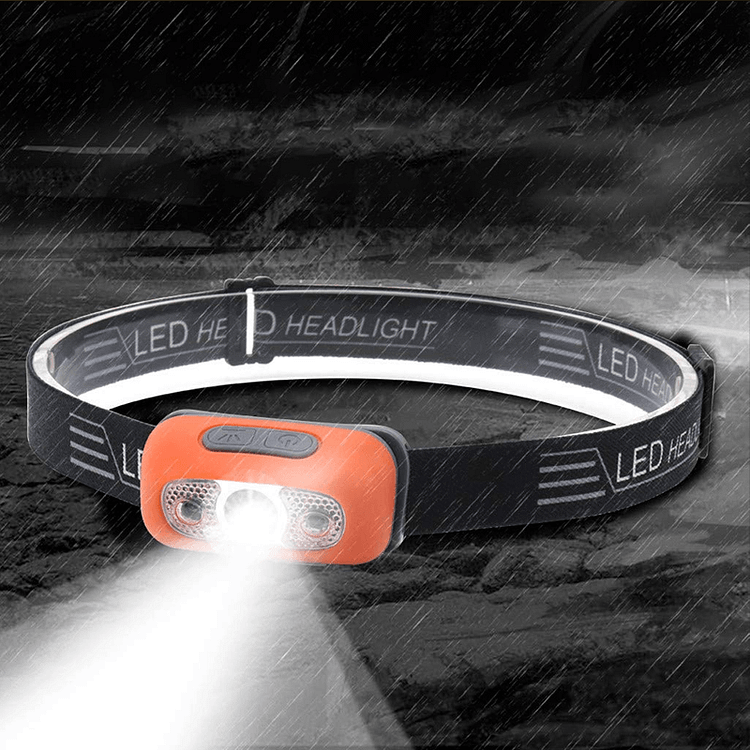 From camping to finding the circuit box when a fuse blows and everything in between, the Mini Led Headlamp delivers clear visibility whenever and wherever you need it.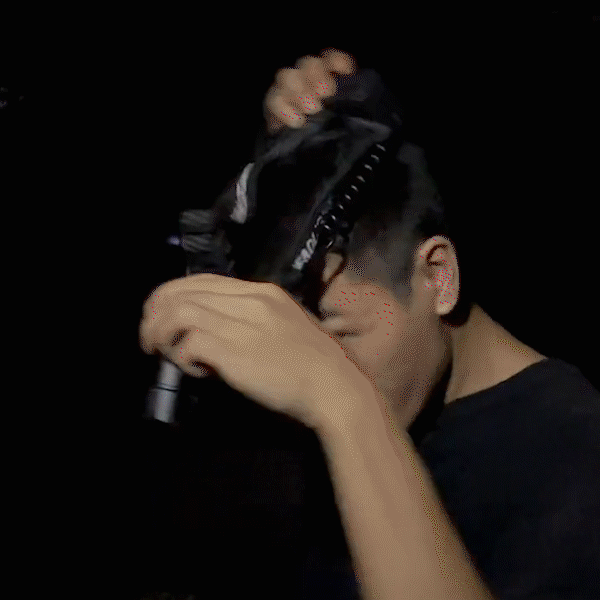 FEATURES:
🏃 ✅Long Press Function and Motion Sensor: Unlike the old version, headlamp has added a long press function. In any mode, if you hold the key mode button for 3 seconds, you can turn off the light directly, no longer need to cycle all modes. It also added motion sensor mode, you can easily turn the lights ON/OFF by waving your hand, which is more convenient and avoids soiling the headlamp when your hands are dirty.

🏃 ✅Super Bright and Rechargeable: The headlamp flashlight uses class-leading LED chips that has the maximum brightness of 1100 lumens, easily light up an entire tent and road. It has powerful 1500mAh built-in rechargeable battery, which can be able to charge and turn on the lights at the same time. No need to wait for full charge or replace the battery. And the battery indicator will help you master battery usage. ( Last for 4-10 hours when fully charged. )

🏃 ✅Ultra-light and Adjustable: The hand-free headlamp is only weight 1.87 OZ, comfortable and lightweight. The lamp head can be rotated 60° and tightly fixed to avoid shaking and sliding when running. The head flashlight uses comfortable elastic headband, which can easily adjust the length to perfectly fit your head size, perfect for adults and kids.

🏃 ✅Waterproof and 4 Modes: The headlight has IPX4 waterproof rate. The high-quality shell is more sealed and leak-proof, which is suitable for rain or snow, indoors or outdoors. The led headlamp has 4 lighting modes to meet your various needs.

Light and convenient working light. Great for jogging, biking, camping, fishing - in fact, if you're out at night, you'll need a high beam.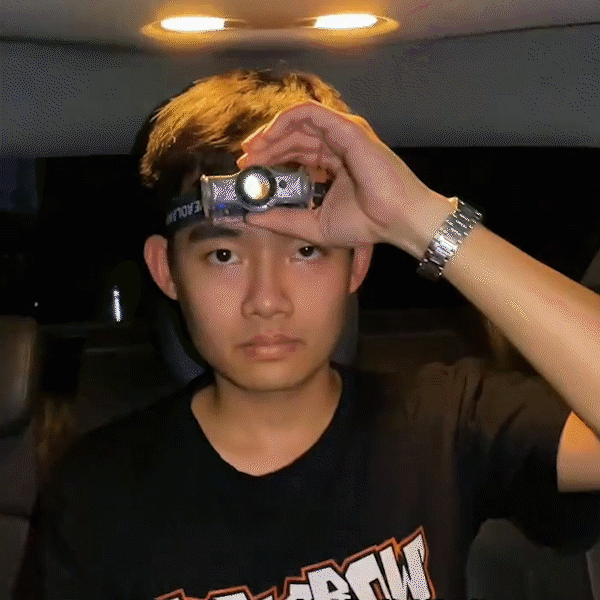 ---1. Long Press Function. Hold the key mode button for 3 seconds to turn off the light directly.

---2. Motion Sensor Mode. To control the light more flexible by waving your hands.

---3. Ultra-light Design. Only 1.87 OZ. Keep your head away from heaviness and fatigue.

---4. USB Cable and Built-in Rechargeable Battery. No need to buy batteries repeatedly.

---5. Battery Indicator. Easily grasp the battery usage.

---6. 8 Lighting Modes. To meet different daily uses.

---7. Adjustable and Comfortable Design. Adjustable angle of lamp and length of band to perfectly fit your head.

---8. IPX8 Waterproof Rating. Easily to resist rain/water splash.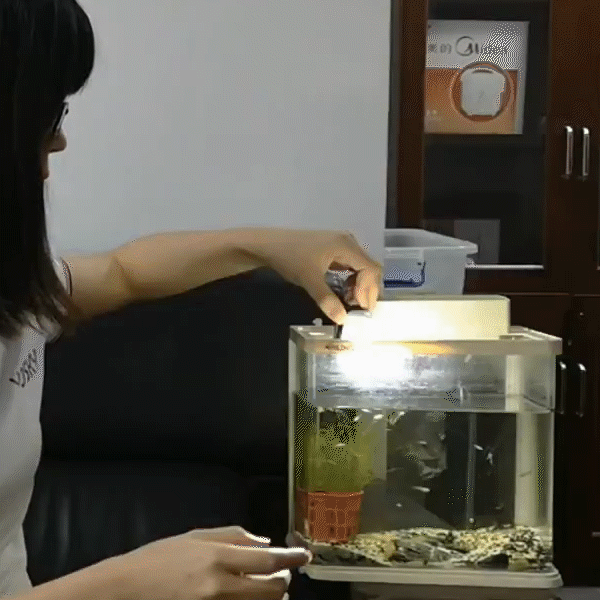 SPECIFICATIONS:
Color: White, Black, Orange

Weight: 73G

Material: ABS


Working distance: 200M

Packet: 1* 2021 Super Bright Light Sensor Mini Led Headlamp