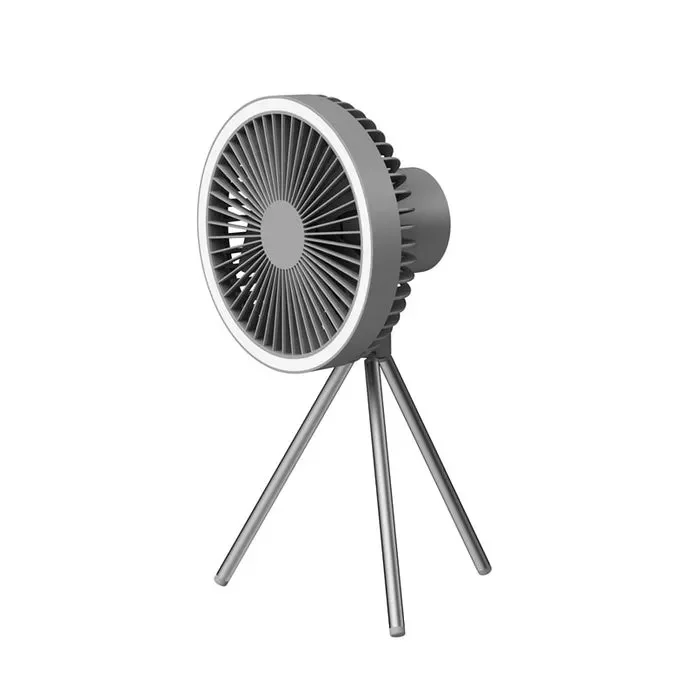 BEAT THE HEAT AND STAY COOL
Introducing our 3 in 1 Multi Fan that will cool you down on hot summer days, whether you are inside or outside.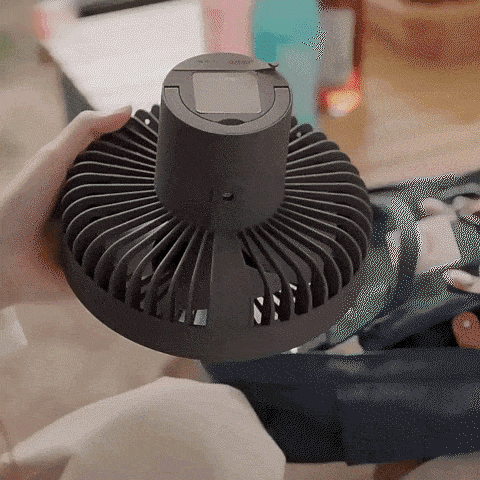 STANDING & HANGING
10000mAH Rechargeable Battery & Portable
Night Light - 3 Levels of Intensity
3 Levels Speed Setting
360° Adjustable Angle
Timing Function 1h, 3h, 5h
Power Bank (USB Input)
Detachable Tripod
Long Battery Life
High Quality and Silent
SIMPLY ANYWHERE AND FOR EVERY SITUATION
Featuring a convenient and portable design, this 3 in 1 Multi Fan has a built-in metal handle with an extra lifting chain, making it easily mount on the tents, trees, and ceilings, ideal for outdoor camping, and fishing, barbecues, etc.
EASY TO USE, VERSATILE, AND EXTREMELY CONVENIENT!
This well-designed product gives you not only freshness but also light for your summer evenings. You may enjoy the light while preventing insects because these two functions can be turned on at the same time.
BATTERY EVERYWHERE
We've all been there: leaving home for a few days but forgetting to bring our smartphone charger... This will no longer be the case if you choose our 3 in 1 Multi Fan. Thanks to the USB input, it may easily replace your smartphone charger!
HOW TO USE
WHAT'S INCLUDED
SHIPPING
We would greatly appreciate your patience and understanding as we work to meet demand while ensuring that every piece meets our high-quality standards.