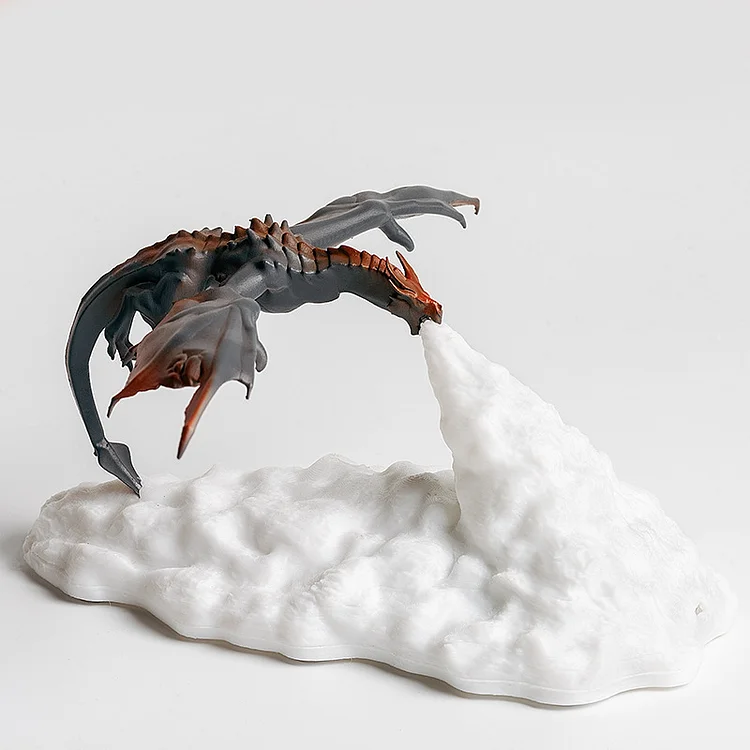 Worldwide Shipping!
Limited Time Offer!
Low In Stock - Please Order Now.
This Amazing Realistic 3D Fire-Breathing Dragon Night Light Lamp will create a mystical yet relaxing atmosphere for any occasion. Whether it is for your child to help them sleep, or for your partner who loves dragons. You can not go wrong with this beautiful, awe-inspiring, mystical gift!
High Quality: This fire-breathing dragon night light uses PLA material, which is a new type of degradable material. It is non-toxic and harmless to the human body, healthy and also environmentally friendly.
Unique Dragon Design: This lamp is made with cutting edge 3D printing technology allowing us to create a very realistic dragon shape night light. When the light is on, it looks like a dragon flying and breathing fire, it is delicate and eye-catching.
USB Rechargeable: The built-in battery can be recharged, the battery capacity is 1,000mah, charging for 2-3 hours, lasting 8-10 hours, easy to use.
Easy To Use: Touch the switch to turn on the fire-breathing dragon night light, which emits warm light and the color can be gradually changed too. It helps to soothe the emotions of you and your children, help them sleep well, and create a comfortable atmosphere.
Perfect Gift: For kids/ girls/boys/children/friends on Christmas, holidays, weddings, and Valentines Day. Can be used for bedroom, desk, office, dinning room decoration and camping.
Specification:
Item Weight: 300g
Size: 24 x 13.7 x 9.2 cm (‎9.45 x 5.39 x 3.62 inches)
Power Source: USB ‎Battery Powered
Switch Style: ‎Touch
Batteries Included? ‎Yes (USB Rechargeable)
Type Of Bulb: ‎LED

Material: PLA

Shell Color: Ivory white

Light Color: Warm Red

Battery: Polymer lithium battery, 1,000mAh

Charging Time: 2-3hrs

Duration Time: 8-10hrs

Output: USB-DC2.5

Power: 1W

Rated Voltage: 110-220V

Package Includes:

Night Light, USB Cable, User Manual