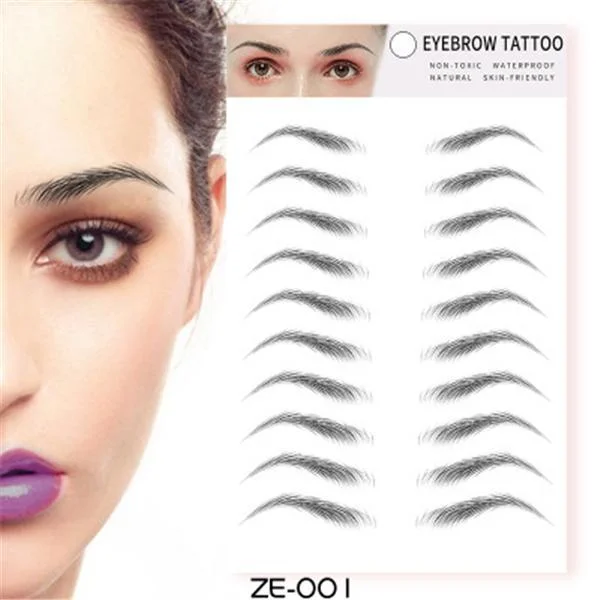 Always disappointed with your thin and sparse eyebrows?Suffering from hair loss because of aging or any medical condition?
Our 4D Stick-On Eyebrows with one-step application is feathered to create a beautiful and natural looking eyebrow for you in seconds!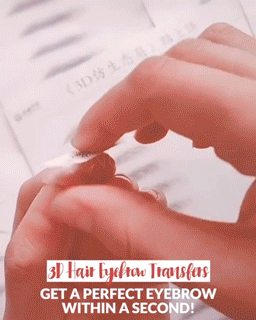 These realistic, hair-like brows are waterproof and smudge proof, can remain the semi-permanent tattoo result that last up to 7 days or even more with proper care.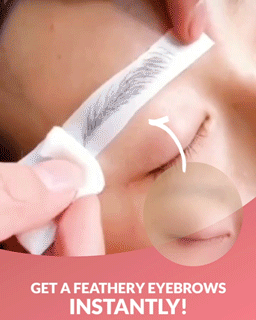 It provides a natural dyeing and high-pigmented colors for a more natural effect. These are waterproof and smudge proof, and with proper care can last for up to 7 days or more!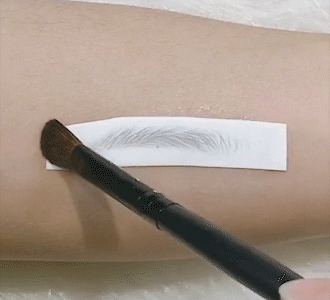 FEATURES
FEATHERY HAIR STROKE RESULT. These stick-on browsinstantly transform your look with full and natural Eyebrows on fleek in SECONDS!
QUICK AND EASY APPLICATION. No more messy application of gluesor excess ink and powder all over your face. Just dap some water and peel – you're good to go!
LONG LASTING EFFECT. It's waterproof so it can stay long up to 7 days or more!
SAFE FOR YOUR SKIN. These brows cause absolutely no harmto your skin. Stick on and stay gorgeous!
FOR VARIOUS FACE SHAPE OR LOOKS. Comes with various shapes and style to fit your face. So whether you have sharp arch or curvy face this is for you!
DIRECTIONS:
Positions 4D Brows on desired area.

Wet the paper side with small amount of water.

Peel slowly and DONE
PACKAGE INCLUDES:
4D Hair-like Authentic Eyebrows