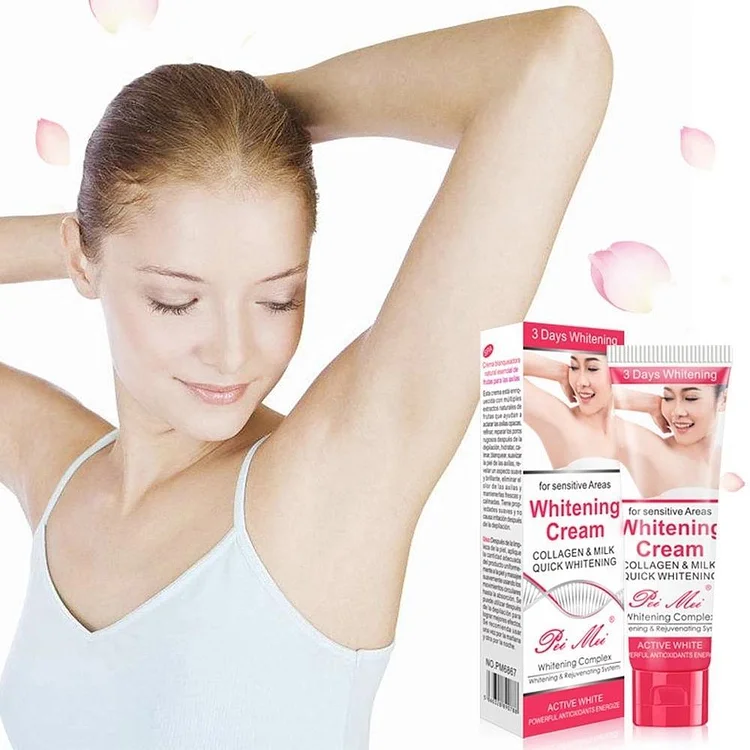 👯‍♀️ 

SUITABLE EVEN TO THE MOST SENSITIVE AREAS! 👯‍♂️
Enriched with multiple natural plant extracts that help lighten dull armpits.
Has mild properties and cause no irritation even if used after hair removal.
Whitening cream ideal for armpit, elbow, knees, ankle, thighs, hips and even private area.
Features:
Repair rough pores after hair removal
Moisturize and soothe the underarm skin
Keeps the skin fresh and soft
Makes your skin look fair and smooth
Also helps remove underarm odor
How to use:
After cleaning the area, apply the proper amount of the product evenly to the skin.

Gently massage moving your hand on a circular motion for better absorption.

Achieves better results after hair removal. Recommended use: 1 in the morning and 1 in the evening.
Package Includes:
1 x 50ml Whitening cream