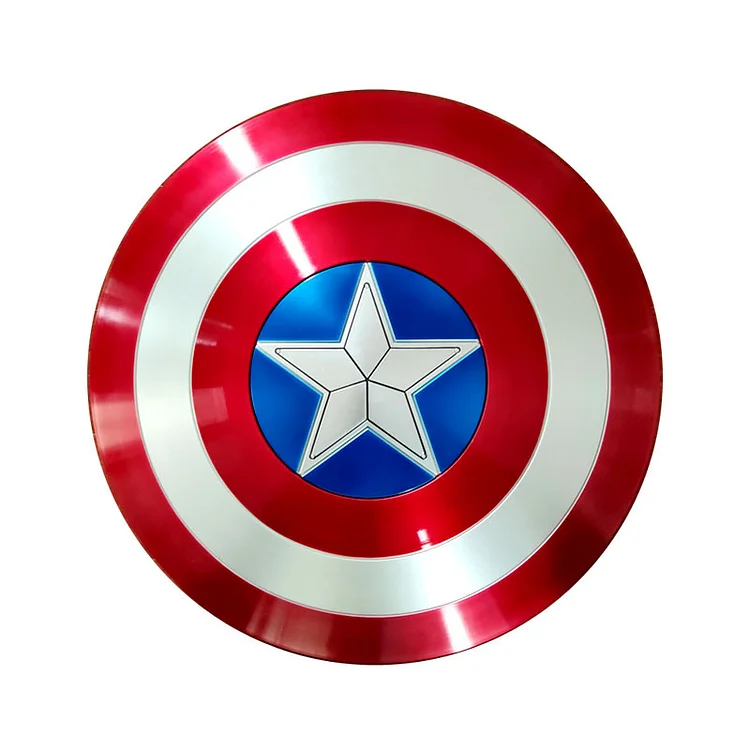 Product Description
The Real Captain America Shield
Premium finish and detailing make the Captain America shield a metallic luster,high-pressure
production, showing three-dimensional five-point star and layered shape. With corrosion
resistance, high strength and ductility.
The Captain America Shield was immediately recognized for its unique details and high-quality
craftsmanship, making it an impressive andeye-catching costume accessory in Captain
America's role-playing.
·Weight: 3.2LB
·Size: 124 inches
·Material: ABS
·Leather Straps: Two adjustable straps support you to wear and hang
·Packing List: 1 x Metal Captain America Shield
Be Your Own Hero
Everyone dreams of becoming a superhero in everyone's heart. Captain America holds a shield symbolizing
the American flag,interpreting the indestructible spirit of the Americans.
Strong, brave and resourceful!
Please Note: Don't throw it and don't try to make it block bullets