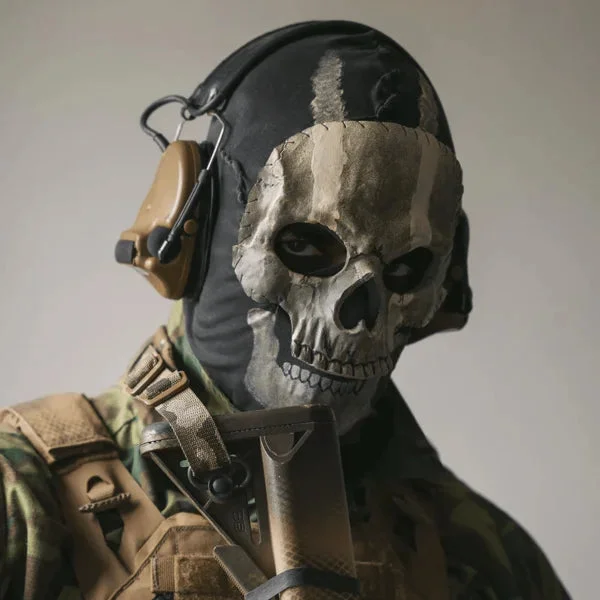 💀The Ghost is Back
The Ghost is back in 2023's MWII with an updated look to the warzone. We accurately replicate the mask seen in the live-action trailer worn by the actor and are reproduced with full weathered detail that's battlefield ready.
High-quality Production Standard
The skull is foam latex, durable and flexible to conform to everyone's facial shape, and carefully stitched into the balaclava.
A soft "cable" is run through the center of the head and all the toward the back and includes hand-stitched details to replicate the in-game model's war-torn appearance. And best of all: It's one size fits all.
Incredible Wearing Effect
The jaw is faithfully painted, weathered, and sealed into the fabric, and it WON'T runoff. The Ghost's infamous "kill stripes" are accurately painted on the skull and extend into the cloth of the balaclava, and that warpaint is there to stay.
The Perfect Gift for COD Fans
This is a Halloween gift that every COD fan can't refuse! We recommend you gift it to friends who like COD if you want your friends to exclaim: WOW, DUDE, IT'S FUCKING COOL!