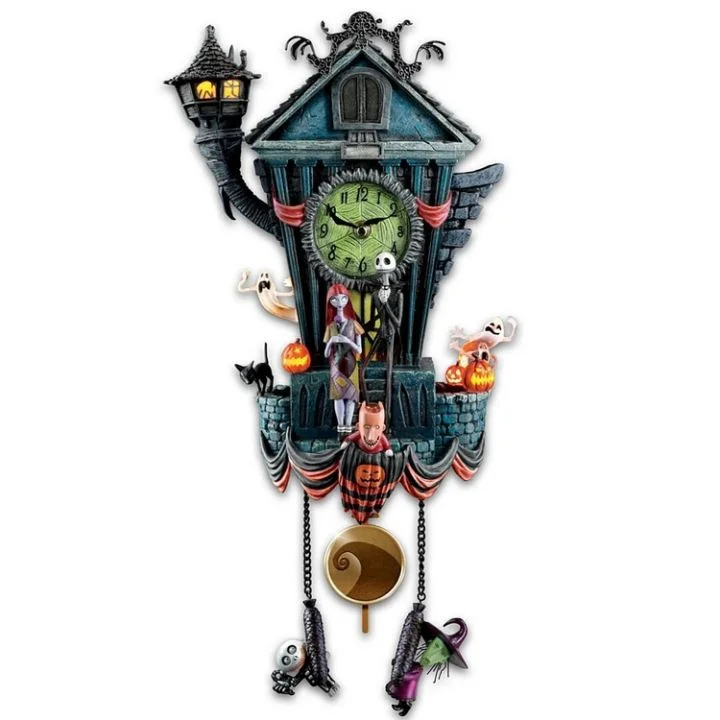 What is this? It's a cuckoo clock from The Nightmare Before Christmas! If you love Tim Burton's animated stop-motion musical film The Nightmare Before Christmas, then you will adore this spooky cuckoo clock that features all of your favorite characters from this spooky Christmas classic.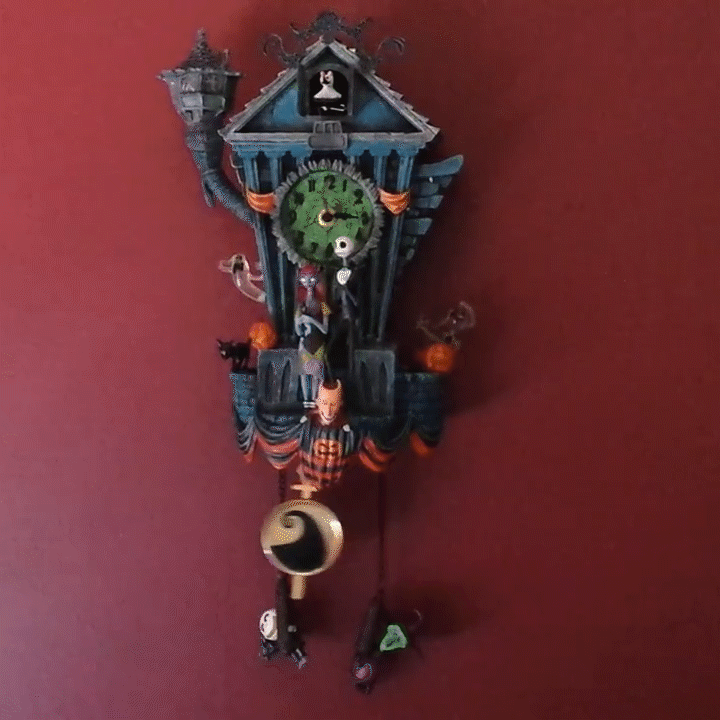 😱It's time for a good scare! 😱
👻 Cuckoo Clock Nightmare Before Christmas
👻 Lights, music and movement bring your spookiest friends to life! At the hour, the music of "This is Halloween" plays and Zero emerges like a unique cuckoo.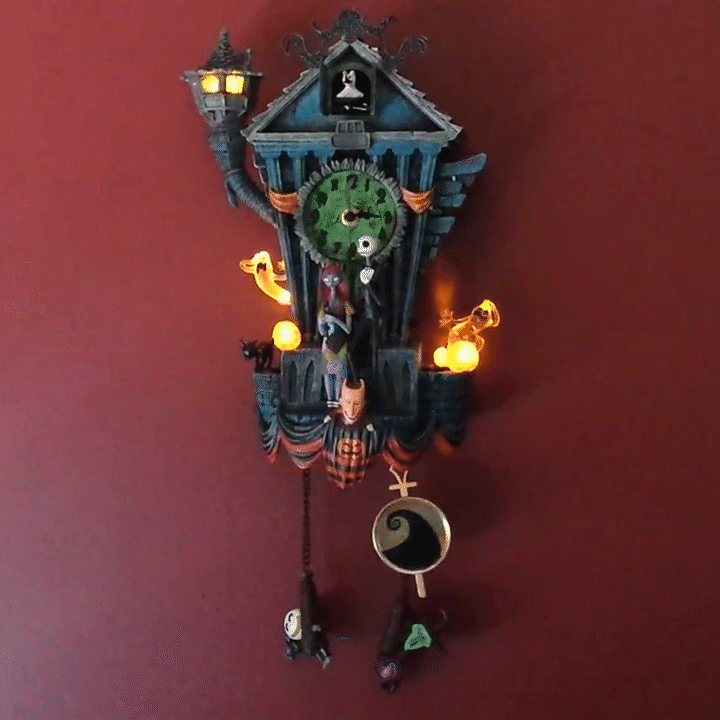 Main features:
The fully sculpted clock features Jack Skellington, Sally, Lock, Shock and Barrel, Jack's Tower, and City Hall.
The clock plays 'This is Halloween' as Zero walks in and out of the doors on time.
The watch and characters are handcrafted and hand painted to capture the spooky atmosphere of the film and vivid nightmare colors.
With the flick of a switch, Jack's Tower windows, ghosts and pumpkins are illuminated with bright LED light.
The detailed watch is powered by a precision quartz movement and features a watch face adorned with a cobweb pattern.
A brass-hued swinging pendulum is decorated with the spiraling hill of Halloween Town, while decorative pinecone weights hang below, with Shock and Barrel clinging to them!