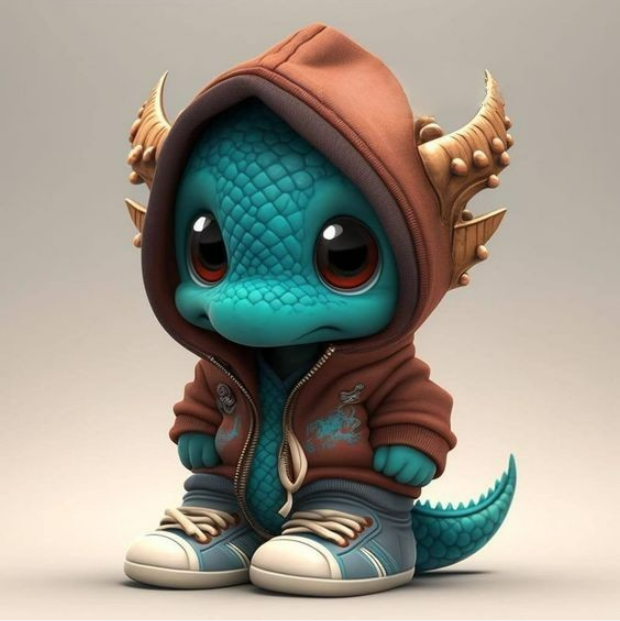 Discover the adorable dinosaur sculpture that will fill your heart with joy and laughter!
This charming little sculpture captures the essence of a lovable dinosaur, bringing endless delight and childlike wonder. Its petite and lifelike form, combined with its expressive features, gives the impression that it could come to life at any moment, accompanying you through every joyful moment.
Crafted with meticulous artistry, this sculpture showcases intricate textures and vibrant colors, adding a touch of realism. From its tiny claws and sharp teeth to its tail, every detail exudes the unique charm of dinosaurs. Whether placed on your desk, bedside table, or used as a decorative piece in your living room or office, it will infuse your surroundings with cuteness and whimsy.
This sculpture also makes a perfect gift, bringing boundless surprise and delight to children and dinosaur enthusiasts alike. It serves not only as a decorative item but also as a companion and symbol of cherished memories, transporting you back to the innocence of childhood and the enchantment of dinosaurs.
Let the adorable dinosaur sculpture become your little companion, filling your life with happiness and warmth. With its presence in your world, let it light up each day with smiles and dreams!
Hight: About 6inches / 15cm
Materials: Polyresin