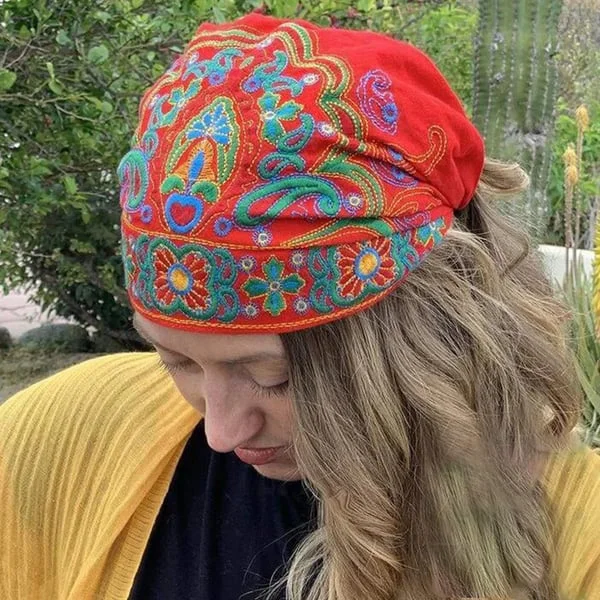 💛 🧡 Perfect for good & bad hair days.  These bandana caps are a favorite accessory of caregivers, golfers, motorcycle mamas, yogis, free spirits or anyone with hair loss. Great for covering roots or showing off new hair colors!
Material: Cotton and flax.
Fit: Full front, with opening in the back.  Back has elastic in the strap that expands.
Size: Suitable for head circumference 50-60cm/19.68-23.62inch.
👒Washing Care: Hand wash cold, separate from all other colors. Colors may run. Lay flat to dry.  Do not dry in dryer.  These caps are cotton and may shrink.  The caps can be ironed on the wrong/inside of the fabric.
All colors are rich & vibrant colors. May show slightly different on computer screen. 
If you have any untrimmed thread - No Worries  -  just snip it of with scissors.
Never pull on them as you may unravel some of the embroidery work.
We ship worldwide.