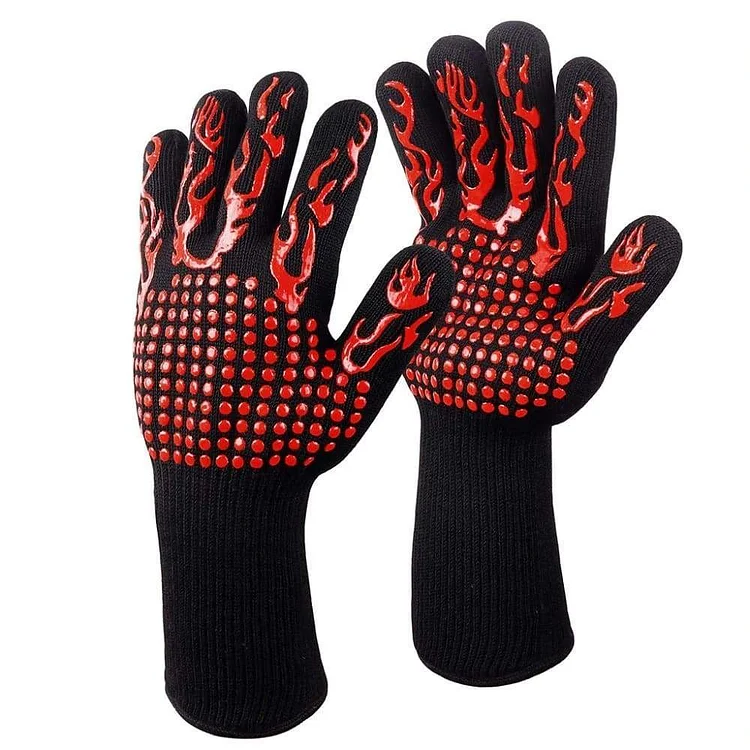 The fireproof glove withstands up to 800 ° C in temperature, this is the best option for those who like to cook on barbecues, ovens, stoves and more!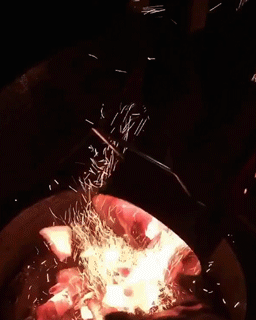 Non-slip! In addition to security it still offers great practicality, the silicone coating allows you to open pots and hold objects without slipping.
Elastic material, compatible with all hand sizes, the inner fabric is made to make the hand safe and comfortable, does not generate internal heat!
pecifications:
Dimensions: 13.5" x 6.2" (Long X Palm Width )

Item Weight: 130g

Color Options: Classic torch style、Red Stripe style、Blue Stripe style

Material: Aramid 1313

Size: One Size Fits All 

EU standards: EN407, CE, EN420

Applicable fields: kitchen, Fireplace, Grilling, oven, Cooking, Baking, industry, microwave oven
Package includes: