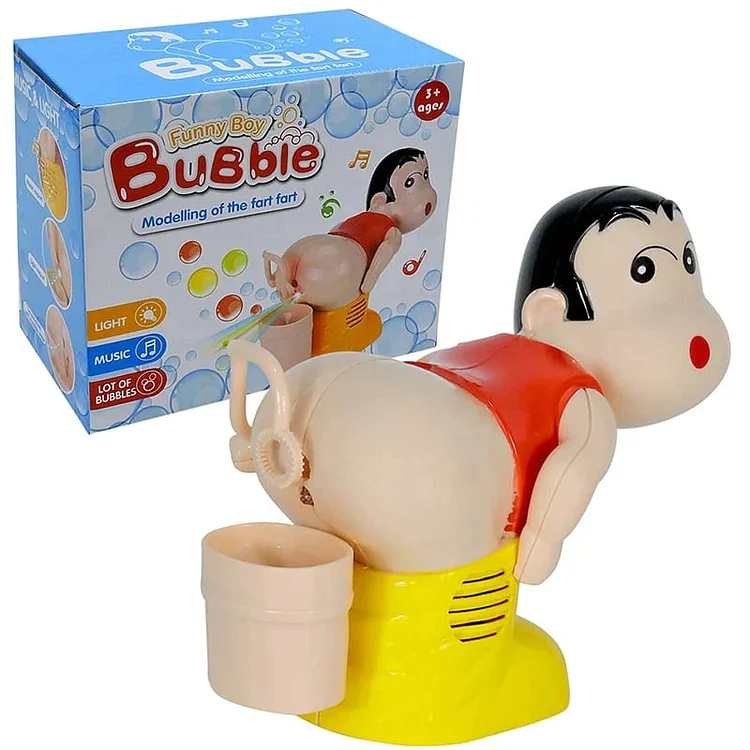 🎁children's day gift!🎁
🎁birthday present!🎁
Make your next party an absolute gas with the Funny Music Automatic Fart Bubble Blower! This machine is sure to bring out some big smiles and bigger laughs as it plays hilarious fart noises and blows bubbles at the same time. And if you think that's funny, just wait until your guests hear the tunes!
"An amazing machine makes hundreds of bubbles in one. A very useful thing to entertain little ones. Highly recommend it."
~ Jovan B
"This is perfect for toddlers. Easy to set up and use. It's small so the bubbles do not last very long but my toddler is only interested in it for a few minutes anyway so it's perfect."
~ Shana M
Made of Kids-friendly ABS plastic, high density& battery-powered , this bubble machine is safe, stable and nontoxic for kids to play. It can be used as kids' bath toys, birthday party & wedding bubble maker, picture taking, bedroom prop, indoor&outdoor fun toys.
Under the sun, a bubble machine that can emit joyful laughter music for children, the children must be very interesting when they look at these colorful bubble.
Built-in a high performance motor to produce more than 500 bubbles per minute. Create whirlpools of fun no matter how big the party. Thrilling kids and pets alike, Let the colorful bubbles enrich your kids' childhood memory.
The lovely design with bright colors makes a perfect gift for children 3+ years old. The bubble blower is an easy tool for child fun. kids can take small and light item to anywhere they want.