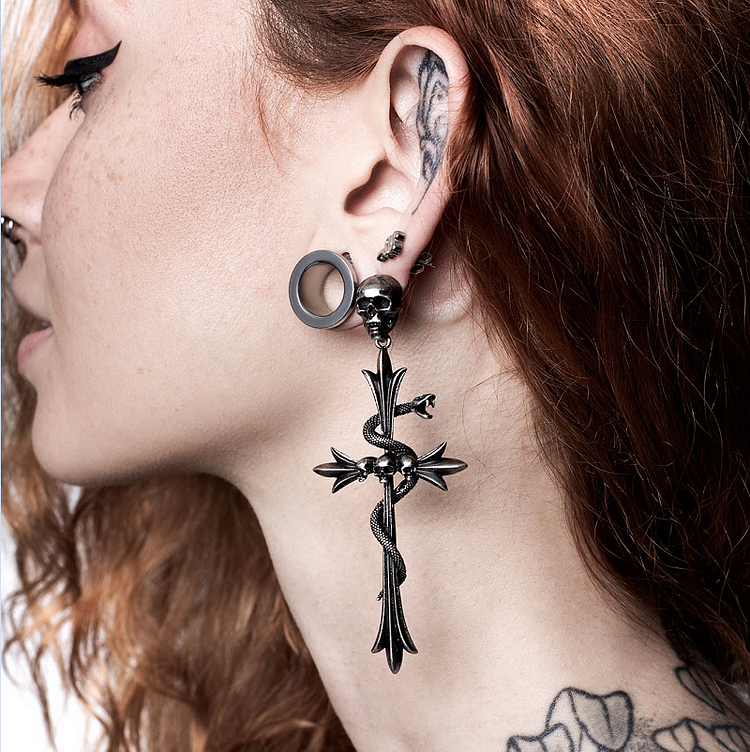 Every saint has a past and every sinner has a future.
Statement Earrings.
Large Fleur-Crucifix Design.
Darkened Silver.
Large Size; 3"/8cm feature.
20g.
KILLSTAR branding
100% Alloy Metal.
Are you a saint or a sinner? The spellbinding 'Serpentine' earrings - with extra-large crucifix statement on a darkened silver body, intricate detail and complete with serpent and skull details. These are made for making a statement whilst matching your dark soul perfectly - be ready to make headz roll!