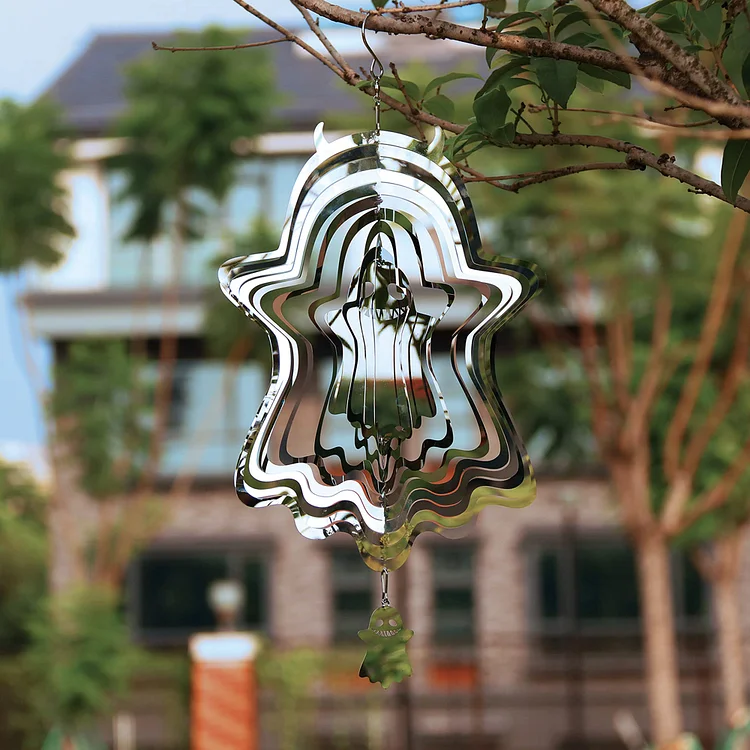 【3D Rotating Effect】This is a funny Halloween ghost wind chime ornament. When the wind blows and the wind wheel rotates, the multi-layered colors will create a 3D stereoscopic visual effect, bringing you a wonderful experience.
【Durable Material】The wind chime is made of stainless steel, so you don't have to worry about it being eroded by wind and rain. It is durable and can accompany you for a longer time.
【Easy to Hang】There is a rotatable hook on the top of the wind chime, which makes it easier to rotate the wind chime. You can use the hook to easily hang on the position you want to decorate.
【Wide Application】Ghost wind chimes are widely used and are an interesting decoration. You can hang them on lights, trees, walls, balconies, windows, and gardens, and it is best to hang them in a place with good air circulation.
Product Size: 11.81 * 9.06 inch