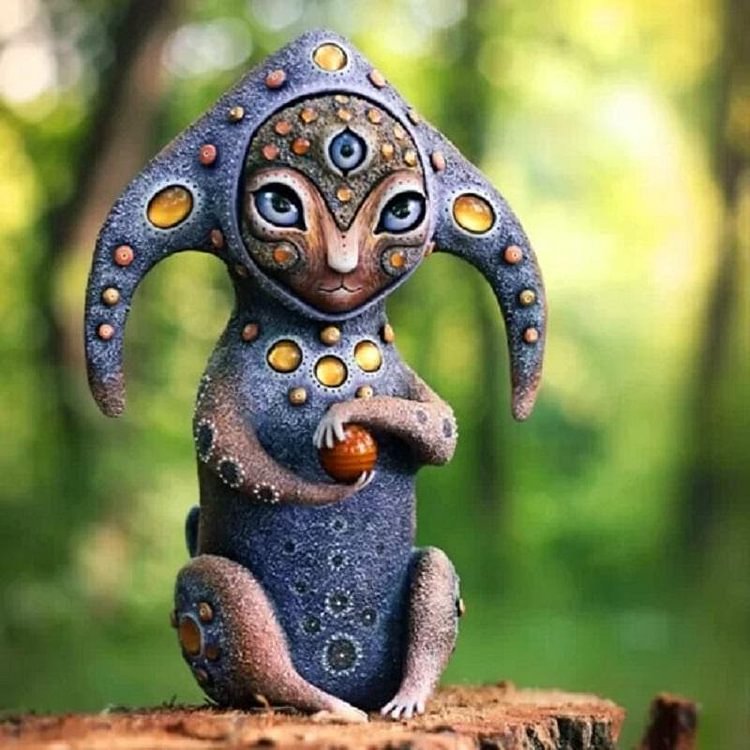 Zyabras are fantastic mythical creatures from space who live on Earth to help nature and all living beings. I'vebeen creating this fantasy sculpture art for many years with great love.
🪐This is Guardian Of The Solar Planet.The rules governing the entire solar system.
Each of these fantasy creatures has its own mission: one keeps peace in the forest, another sings lullabies to birds, the third one grazes snails in the meadow...
Product information:
Material: high quality resin
Size: 10cm high for 4 products
🌙 This cute baby is Lunar Dreamer.He rules the stars and sleep.
🗼This is Space Forester.Shuttle and space between the transmission of information.
🌳This is Forest Dreamer.It protects the forest and purifies the air.