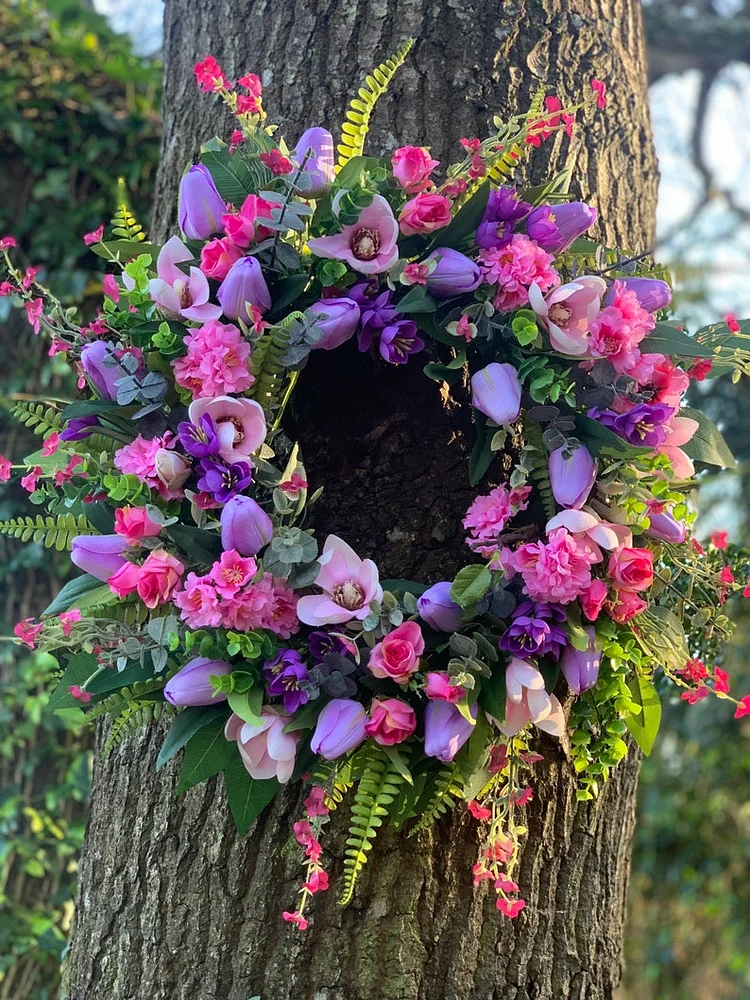 Handmade spring faux flower door wreath decoration. Vibrant spring colours of pinks, purples and greens. Full of lilac tulips, magnolias, roses, crocus, cherry blossom and meadow flowers.
I would recommend shelter for this from the rain.
Approx 55cms in diameter
Sorry, this item doesn't ship to Hong Kong. Contact the shop to find out about available shipping options.