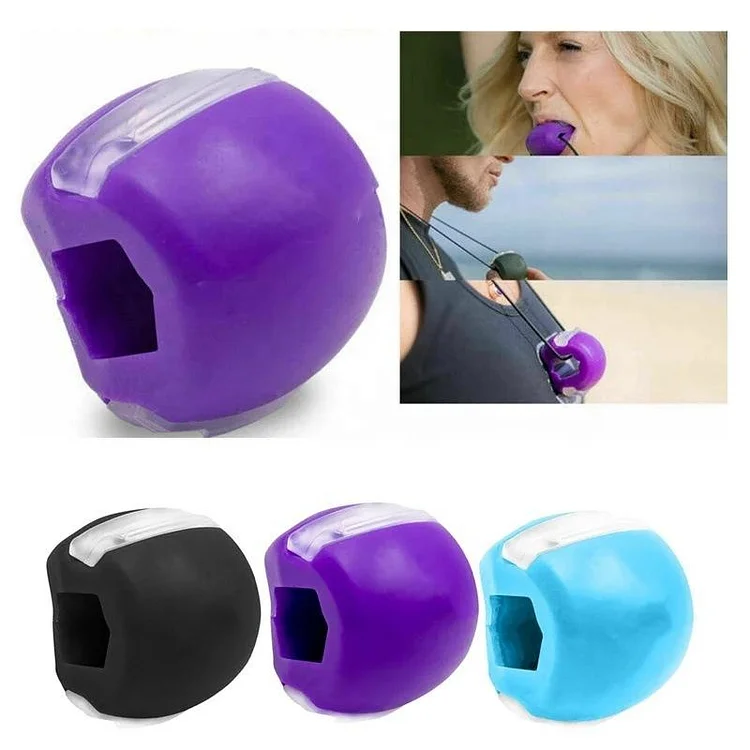 Specifications:
Material: Silicone
Size: One size
Color: purple, blue, black, red, grey


Resistance:

About 40

pounds



It is a facial exercise product that can help strengthen and tone facial muscles. Get a clearer face and give your youthful appearance a new look. It only takes 10 minutes a day to see the difference. After enough training, rest and nutrients, your facial muscles will grow like other muscles!
 
 
Description:
1 Boiling, when the product is boiled, the entire product should be placed in boiling water. Leave it for 15-25 seconds. Then rinse the product with hot water.
 
2 After adapting to the teeth, boil the product for 10-15 seconds and rinse the hot water, place the product on the teeth, and then gently press down on the white bite strips to make them most comfortable to mold.
 
3 practice then you are good! Please follow our recommended exercise regimen to get the best results and reduce the risk of injury.