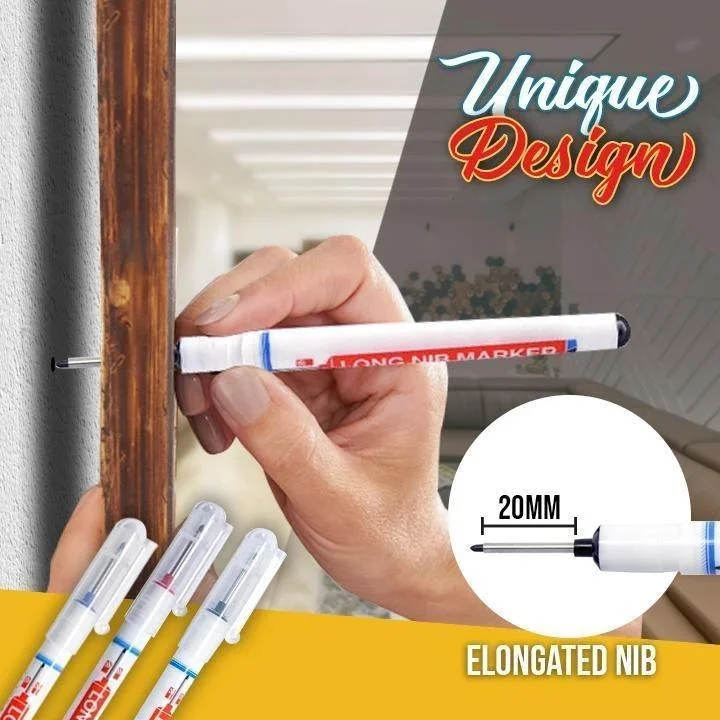 Special marker for professional carpenters!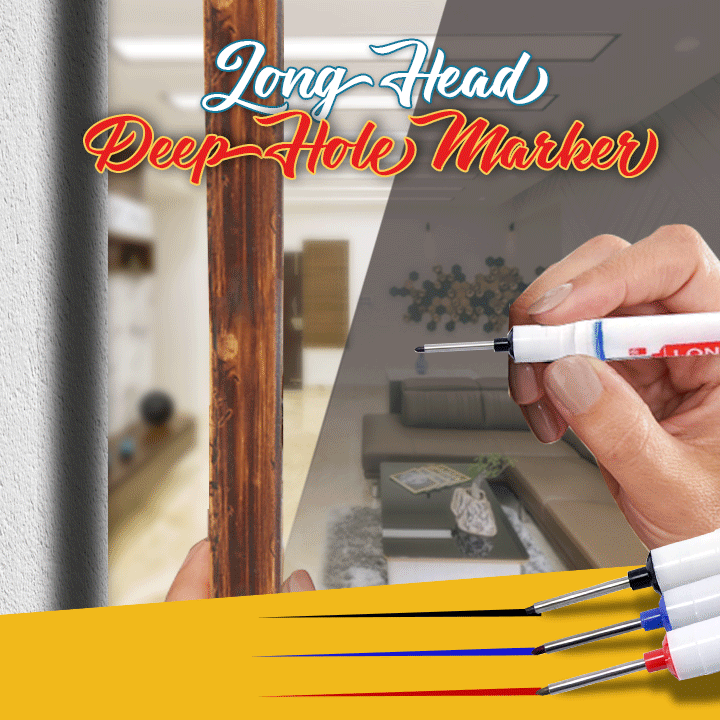 Long Head Deep Hole Marker Ideal for handiwork and DIY projects and it's thoughtfully-designed marker make bold marks and can reach difficult spots.
It features an elongated nib that can fit between narrow gaps or write inside small spaces, such as nail and screw holes in frames and lumber.


PRODUCT FEATURES:

UNIQUE DESIGN MARKER:
Specially designed markers with a 20 mm long nib make it easy to mark inside deep holes and hard-to-reach places. With its strong and long metal nib, it's the best tool to use in home inspections, renovations, and fixture installations. Convenient to use.

QUICK DRY AND WATERPROOF:
Long Head Deep Hole Marker is quick-drying, smudge-proof, and waterproof. It can mark most dry and dust-free surfaces like aluminum, metal, concrete, glass, wood, plastic. and it's convenient to use.

ALL-ROUND MARKER:
Long Head Deep Hole Marker is Suitable for Furniture Decoration, Book Shelf, Lamp Drill Hole Position. Also marks Deep Holes for Metal Processing, Automobile Manufacturing, and other production Industries.

STURDY AND COMFORTABLE:
Adopts high-quality ABS material, which is durable, solid, and not easy to aging. The overall size is stable, reliable, and comfortable on the hand.

PRODUCT DETAILS:
Material: ABS, Metal Nib
Color: Black, Blue, Red
 
Package Include: 1 x Long Head Deep Hole Marker
---