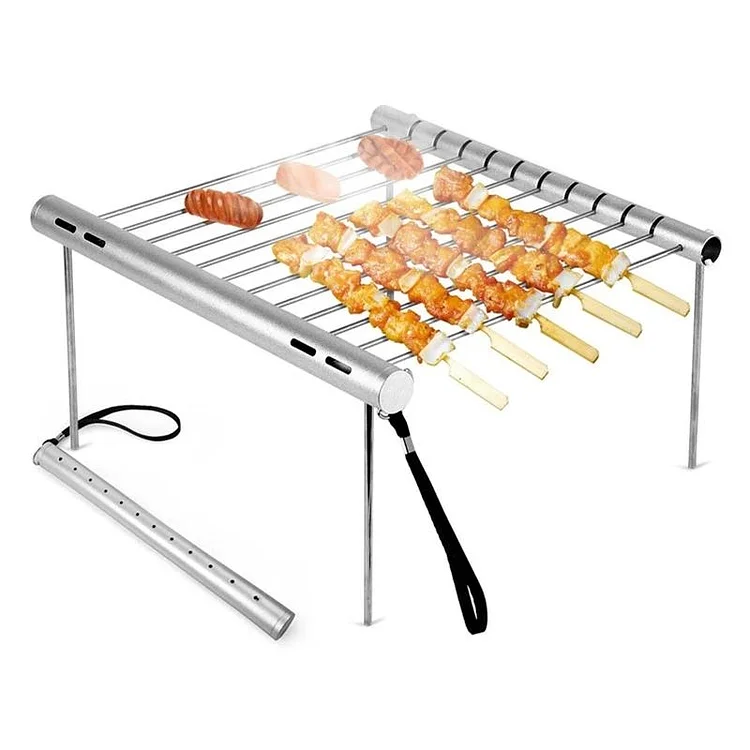 NO NEED TO CARRY THE HEAVY GRILL ANYMORE!
Grill on the go! Bring it backpacking, boating or on the beach—the MINIQ™ is lightweight and assembles quickly. Provide a excellent grilling surface to cook enough food for 2–3 people. Crafted from high-quality stainless steel, it's beefy, beautiful, easy to clean and deconstructs like a minimalist's dream. It comes apart in seconds; all pieces fit together neatly in one of the grill's side rails.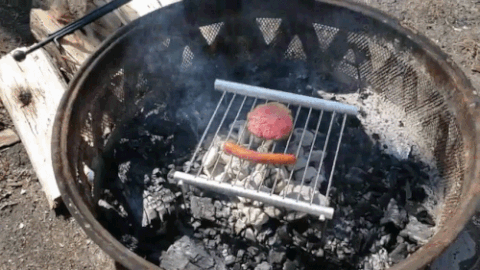 Features
Lightweight and portable, only 19.8 oz (560g)

Constructed from durable stainless steel

Grill parts fit inside stainless steel tube for easy, compact storage

Built-in cleaning groove for soiled grill rods; bail for hanging in storage
Size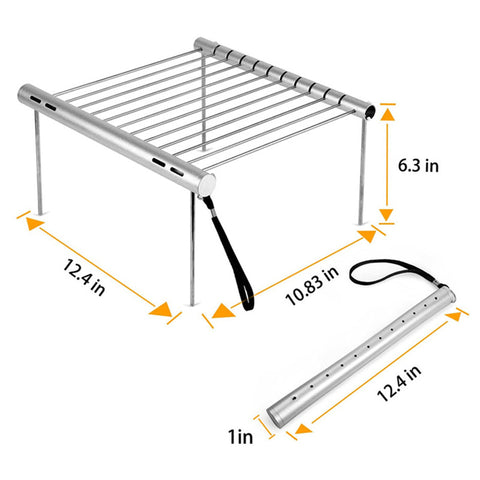 Care & Instructions
Grilliput is suitable for dishwashers.

In case of heavy soiling, scour with Scothbrite (grit size 400) in the grinding direction.

To care for Grilliput, occasionally apply a spray-on stainless steel cleaner and wipe off with a clean soft cloth.
Assembly Instructions:
Unscrew the stainless steel tube and remove all the grill elements:

1 thick tube with a stopper

1 thin tube with a cleaning groove

2 outer grill rods with hooks and threads

10 grill rods

4 grill feet

Place both tubes with the threaded holes for the feet facing upwards. The holes of the thick tube and the grooves of the thin tube must be opposite each other.

The outer grill rods with a thread are pushed through the thin tube and fixed to the thick tube with an initial single turn.

Screw the stopper back on to the thick tube (to avoid it being lost).

Insert the 10 grill rods.

Screw the outer grill rods with the hooks fully into the thick tube.

Screw the 4 grill feet tight.

Turn the grill over and you're ready to use it.
Product Specifications
Dimensions-packed: 11.4" x 0.9" (29 cm x 2.2 cm)
Dimensions-bbq area: 9.1" x 10.2" (23 cm x 26 cm)
Weight: 19.8 oz. (560 g)