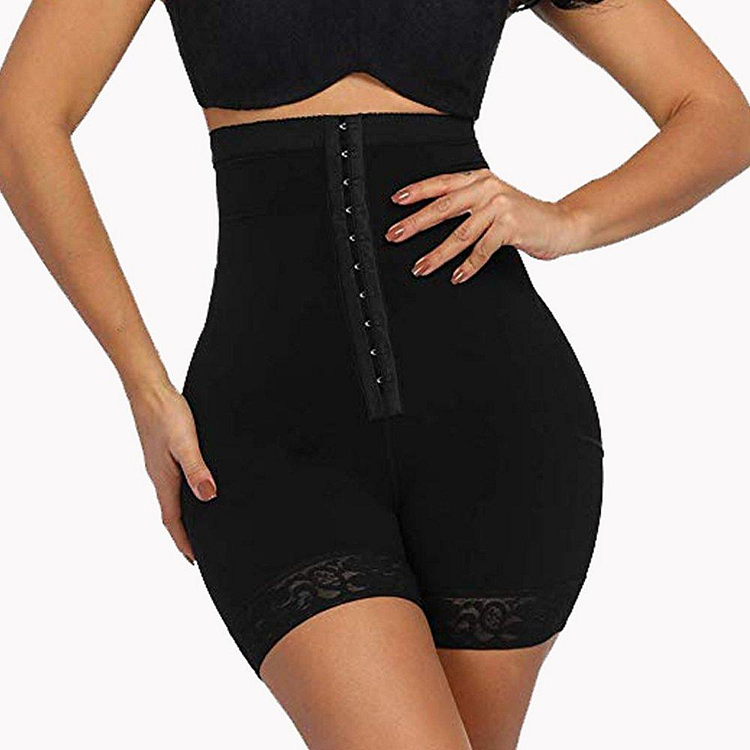 Looking for a brilliant new shapewear piece to transform your look in any outfit?
Others will see the effect, but they won't see the shaper! This invisible Bodyshaper is made with our trademark ultralight SkinFuse® fabric to smooth out curves. We use targeted compression to slim where it counts: this shaper is specially designed to revamp your tummy, waist, hips, and thighs, while the backside is made with sheer mesh to avoid flattening! Plus, we added butt lifter bands to give your cheeks an extra boost.
Bodyshaper PRO is the corset for the modern woman who wants to look her best, without compromising on comfort. Bodyshaper Pro contours the body while cinching the waist, tightening loose lumps, and accentuating the hips. The lace at the bottom also ensures that it looks great and does not curl over. The fabric, the fit, and design all come together to create a shaping product so comfortable that women can even sleep in it.
✔︎ Inspired by a corset, Miss Shapes™ Bodyshaper PRO provides a defined shape to the waist, midsection, and buttocks.
✔︎ Breathable and soft fabric allows you to wear Miss Shapes™ and stay shapely for a longer period.
✔︎ Steel boning and the front row of covered hooks ensure that no seams show on the outside.
✔︎ Epoxy bottom and sexy lace look great and keep the Bodyshaper PRO from curling over.
✔︎ Seamless – designed to be invisible, even under your tightest clothes.
✔︎ Comfortable enough to wear all day, every day.
Material & Size Guide
Made of 70% Nylon and 30% Spandex.
High elasticity and breathability, lightweight, skin-friendly, and comfortable to wear all day.
Product Details
Returns & Exchange
At www.missshapes.com, we believe you will love your shopping experience. However, if you are not satisfied, you can return the item (upon receipt) within 60 days and we will refund the full purchase price!
For 100% security, we use SSL encryption.
In addition, the website www.missshapes.com is legally supported by an IT law firm, because protecting your data and privacy is of our highest priority.
ATTENTION: AS A RESULT OF THE VERY HIGH DEMAND FOR THE SHAPEWEAR, DELIVERY MAY TAKE UP TO 10 DAYS.
Our shipping is free on all orders.
Tracking the Delivery
You can track the status of your delivery using the link emailed to you at the time the order was processed.
You can find more information about deliveries here.
Returns
You can return all items to us (after receipt) within 60 days.
Exchange
If you want to exchange (an) item(s), you must first complete the return process and then place a new order.
For further questions, you can contact us at info@missshapes.com.
Become one of 250,000 Miss Shapes customers and benefit from daily Super-Sales!