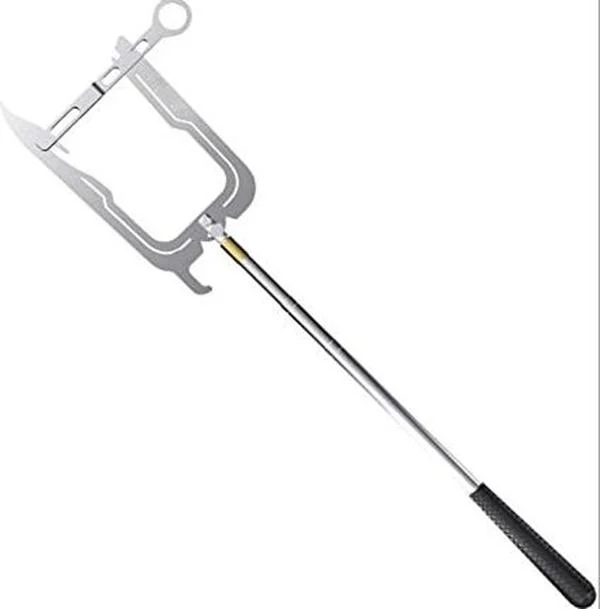 You won't have to pull the boat over with a pole or risk falling off
the boat to tie the knot any more!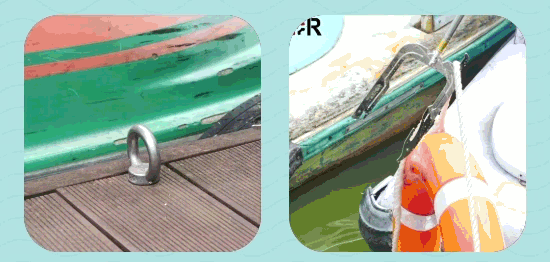 This product's innovative design allows your rope to pass straight into any spot where you can tighten the boat rope for a long distance and drag the boat over the shore to tie it up and safely dock a boat.
It can not only grab ropes to dock your port, but it can also assist you in placing decorations on high points, tying a swing, throwing up a clothesline, and other challenging and risky activities that will help you accomplish your goals more quickly and effectively!
Use the product simply into the ring of a buoy, and as the gate shuts on the hook and is pushed back, the cord on the hook will catch the ring and drag it towards you.
Built to fulfill all of the boating needs for the season, which ensures it's stainless and rusting isn't an option for this product.
Although it can be extended up to 150cm, it only weighs 200g. Grip is made of a non-slip soft rubber for a secure grip when wet.
MATERIALS: Stainless Steel
PRODUCT WEIGHT: 365g
PRODUCT SIZE: 45.2cm×22.5cm×3.5cm
PACKAGE CONTENTS: Mooring threader ×1