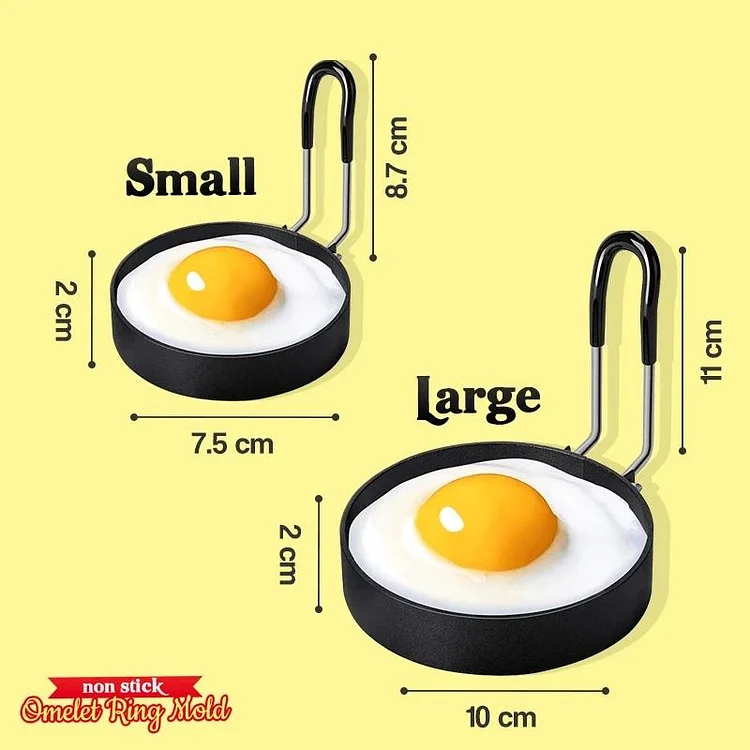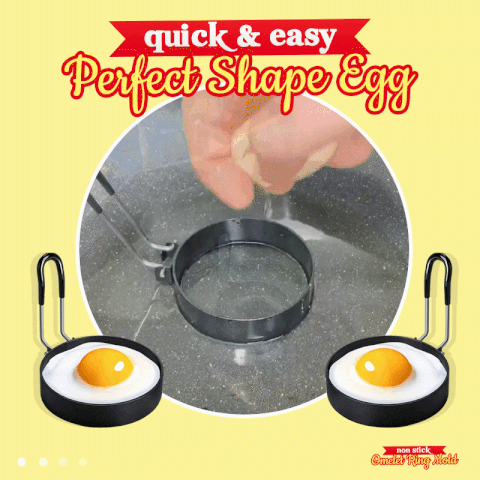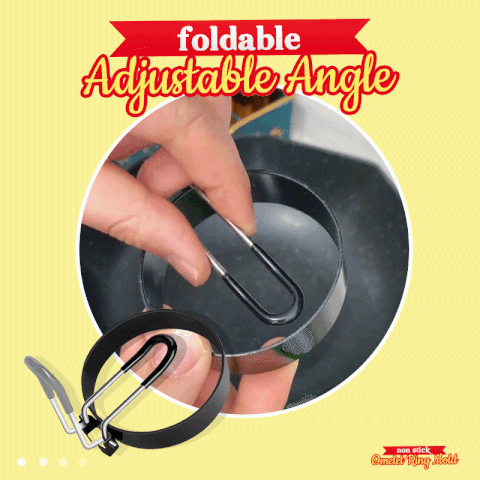 PRACTICAL DESIGN
Let your cuisine in a nice shape! The egg mold not only makes the eggs less leaky, but also shape the eggs round in a short time. It's foldable handles with adjustable angle design prevents burns to the hands, convenient to move and store. 
MULTI-PURPOSE
Use your creativity to make delicious breakfast for your family. Ideal for making egg muffins, mini pancakes, fried eggs, poached eggs, breakfast sandwiches, hamburgers, biscuits, bacon, fruit, potatoes and crepes, omelets and more. 
EASY TO CLEAN
The egg molder is a non-stick material when you are cooking. No residue will be left on the surface and you can clean it easily with soap or water.
PREMIUM MATERAL
Made of stainless steel, which is safer and healthier for daily use. High temperature resistance and no deformation or discoloration or rust.
 HOW TO USE
Step 1: Spray the ring and heat

Step 2: Brush oil on the ring

Step 3: Pour egg slowly

Step 4: Form and remove the ring
Material: Stainless Steel
Size: Small ( 8.7 x 7.5 x 2cm ) Large ( 11 x 10 x 2 cm )
1 x Non Stick Omelet Ring Mold