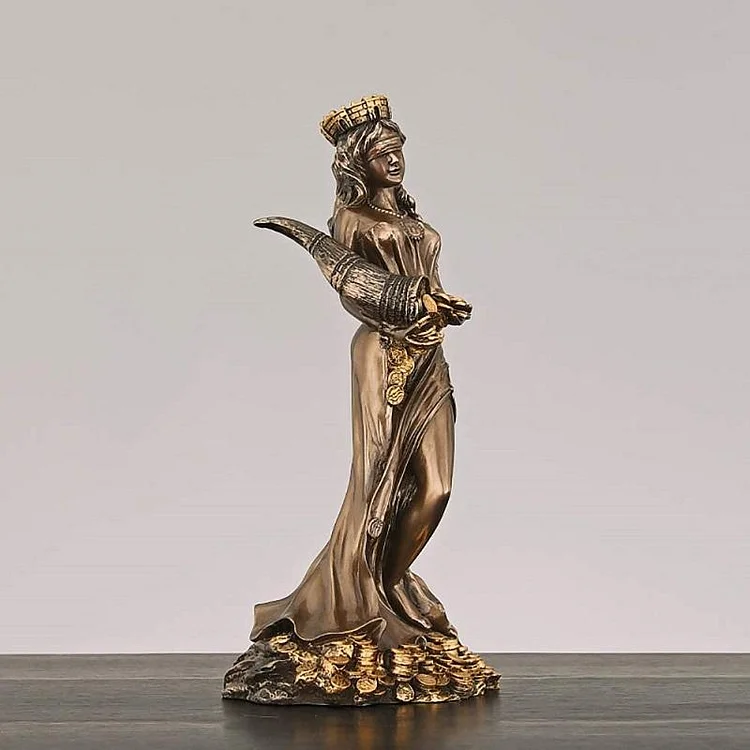 Product description
Fortuna Is The Roman Goddess Of Luck,Fate,And Fortune,As Her Name Implies.she Was A Very Popular Goddess,And Was Worshiped Under Many Epithets Depending On The Type Of Luck One Wished To Invoke Or The Circumstances In Play. 

Fortuna Was Usually Depicted Holding In One Hand A Cornucopia,Or A Horn Of Plenty,From Which All Good Things Flowed In Abundance,Representing Her Ability To Bestow Prosperity.

this Statue Depicts Fortuna Holding A Cornucopia Filled With Money,Standing Atop A Pile Of Coins.

stunning Decor To Display In Your Home,Office,Or Library.great Addition To Any Greek And Roman Mythology Collection. 


Topic:Goddess of Wealth Statue
Size:
15cm*15cm*33.5cm/5.9"x5.9"x13"