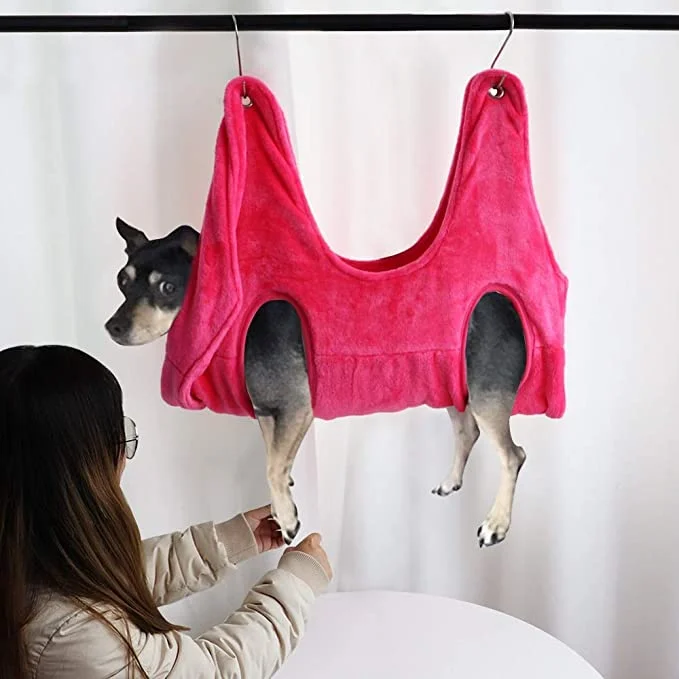 IT'S A PERFECT
 

GROOMING TOOL

 FOR YOUR FURBABY!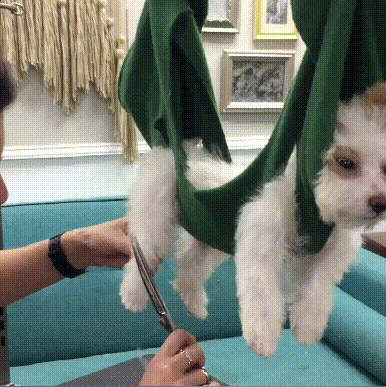 GROOMING TIME CAUSING UNEASE?
Cradle your little one in a swaddle and watch calmness and relaxation take over with the pet grooming hammock, safe for all family pets.
A very convenient pet grooming tool for bathing & nail trimming. It cradles them and has a calming effect.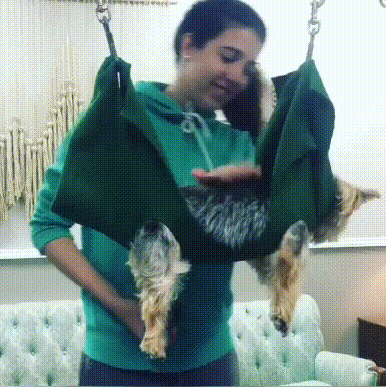 FEATURES:
- Material: Fleece, flannel fabric, hemming.
- Fit for: Small, Medium Dogs & Cats & Other animals
- The maximum load: 33lbs (15KG).
- Load-bearing: S size 22 pounds; M size 26.5 pounds; L size 33.1 pounds.
Use it when trimming pet nails or hair to help them calm down, prevent pets from losing control and hurting themselves and others.
Easier to install than traditional harness, you can easily hang it on any place with hanging rods.
FAQS: 
1. Is it safe for dogs?
Every dog we've used this on relaxes and gets their nails done safely without a struggle. In this way, he can't throw himself, risking injury, bite the person doing the trimming, which makes it safe.
2. How often should I trim my dog's nails?
Biologists recommend trimming your dog's nails every two weeks to maintain the ideal nail length. Not trimming the nails causes painful strain on the foot joints. 
3. Is it useful and worthy?
Certified groomers use these hammocks all the time. They are perfectly safe, and it calms the dog and makes it easier for us to do the nails and legs of dogs that are very difficult to work on.
They were a big help, especially with dogs that had a bad experience getting their nails done.
4. How and where can I use the hammock?
You can use any horizontal pillar that can afford your dog's weight or any mounted hooks in any place within the house.
PACKAGE INCLUDES:
1 x Pet Grooming Hammock