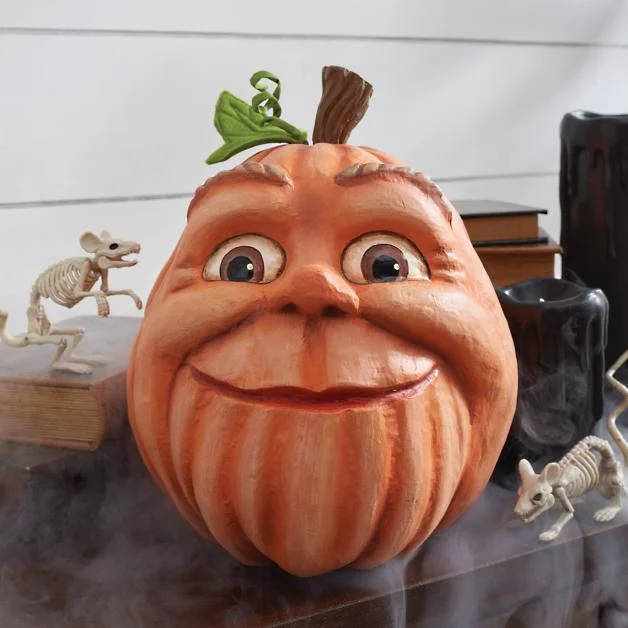 Description:
Not the happiest pumpkin in the patch, but Edgar brings real personality (and probably a few grins) to your whimsical Halloween arrangement. Long-lasting paper–mâché construction, this Expressive Pumpkin is shaped and hand-painted to bring unique character to life. Dimensional embellishments, like his leaf and curlicue topper, are worthy of a second (or third) look. He looks especially handsome with displayed with other Expressive Pumpkins in our collection.
These Halloween decoration pumpkins are made of resin, and hand-shaped without any mold.
They can be used as a decoration or a nice artful gift for any occasion.🧡🍊This is one fabulous door swag. It is beautiful! Tightly constructed and sturdy with plenty of decorative elements. Even prettier than described. Exceeded all my expectations.
Description:
Human-like Halloween pumpkin decor
Handpainted; dimensional accents
Material: resin
Weighted base to sit securely
For indoor and outdoor
Size: 8 × 6 x 6 inches
SHIPPING
Each piece is handmade. Due to the complexity of this design, the production cycle is about 1-2 weeks. Logistics transportation 10-15 days.
We will be very grateful for your patience and understanding because we will strive to meet the needs while ensuring that each piece meets our high-quality standards.