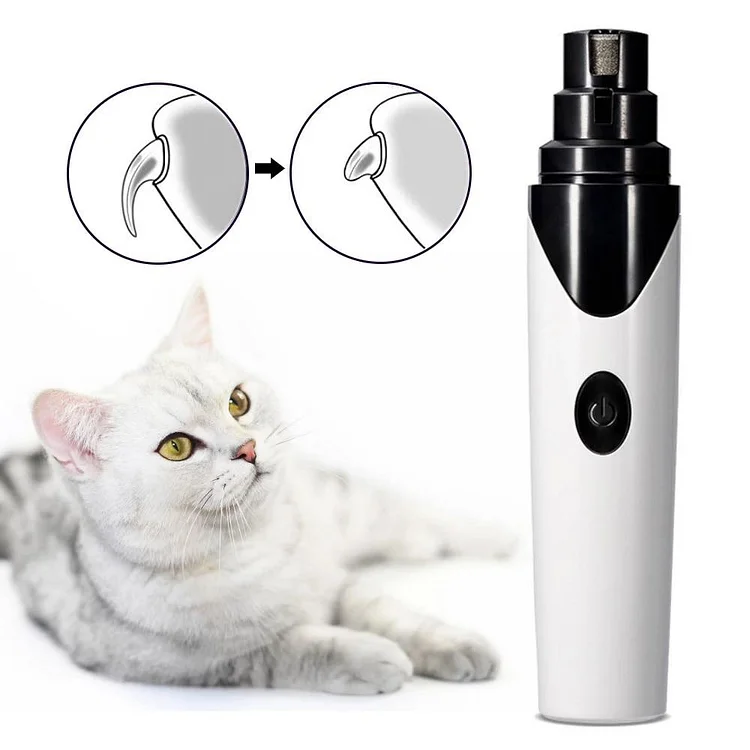 Are you still troubled by these problems?
Pet nails can easily slip or grow germs without trimming nails. Your furniture is often scratched because the pet's nails are not trimmed. Pet nails are so sharp that they often scratch your skin. You should buy an electric nail trimmer for your pet! Bring Our Electric Pet Nail Trimmer home.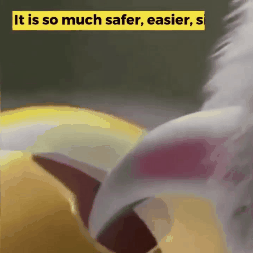 Features:
Painless:

Safeguard cap prevents over-cutting and bleeding for painless. A detachable grinding wheel is easy to clean.
Lightweight Dog Nail Trimmer: You could get an ergonomically designed dog nail trimmer for your Chihuahua or Husky. This nail trimmer is handy tool and pet owners could help their pets make nail grooming at home.
Good Performance for most size paws: Our dog nail trimmer provides 3 size ports, with a powerful speed, perfect working on different sizes of cats and dogs, and satisfying needs for different paws.
Pet Nail Trimmer with low Sound: This pet nail trimmer has a super-quiet and silent motor inside. We suggest pet parent put dog nail trimmer and their pet together before the nail trimmer touches their paws. Your beloved pet will keep quiet if they knew dog nail trimmer won`t hurt them.
Safe and Effective: To protect your pet`s nail and paw, this high-speed nail trimmer has a protective cap on top. You could choose the most suitable area for nail grinding.
Specification:
Color: White+black
USB adapter Input: AC100V-240V 50/60Hz
USB adapter Output: DC5V 1000mA
Charging Time:about 2 hours
Cordless using time: about 3 hours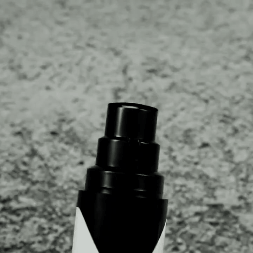 Tips:
If the product is not used for a long time, please charge it once at least every three months.
Product becoming hot during use or charging is normal.
Please clean the impurities on the nail grinding wheel surface when the nail trimmer effects are reduced.
Cautions:
Don does not tear down the clipper at random
Do not clean product by water flush and keep the unit away from the damp situation.
Do not use any corrosives such as alcohol, gasoline, etc. to clean the surface.
Package includes:
1x Pet Nail Trimmer
1x USB charging cord
1 x User Manual
1 x Replacement Grinding Head
1 x Retail Box