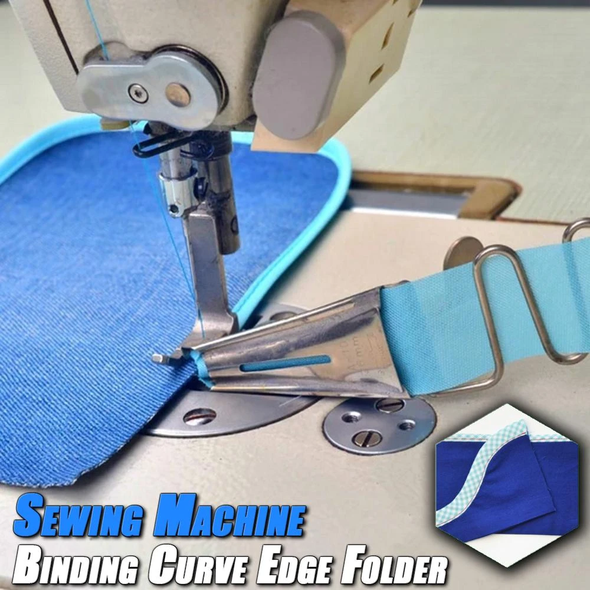 The Fastest Way To Sew Beautiful Hem Curves Or Straight Edges!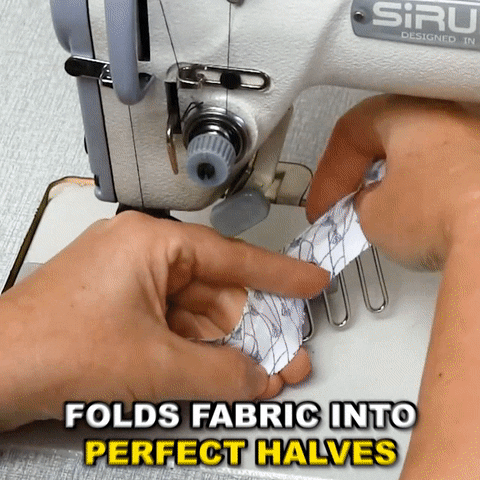 Suitable for household sewing machines and industrial sewing machines!
MAKES SEWING EASIER & FASTER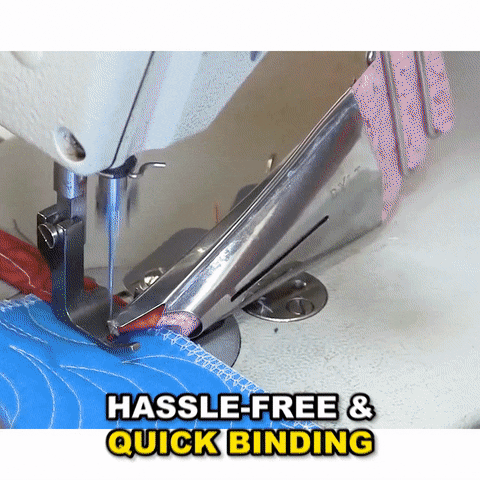 FEATURES:
MACHINE ACCESSORY:

 A good sewing tool that will make your work more efficient and is a precision tool that folds fabric into perfect halves automatically. 
 
GUIDE DESIGN: This binder is used to insert bias binding or tape along the edge of the garment. It folds the tape in half around the fabric and the guide design will keep the tape straight.

 

Suitable for all types of shank including low, medium, and high.
 
PERFECT AND METICULOUS: This practical binder makes a clean finish on the top and bottom and is ideal for binding both curve and straight edges. This sets perfectly folds tape material onto the collars, armholes, and bottoms of knit tops.
 
EASY INSTALLATION & COMPATIBILITY: 

Fits most industrial and home flat sewing machines with attachment mounting holes in the machine bed.

 

A perfect and ultimate tool for industrial sewing machines, flat thin material with a pulling cylinder, wrapping machine, leading, cloth wrapping pull tube, and piping pull cylinder.
SPECIFICATIONS:
PACKAGE INCLUDES:
1 x Sewing Machine Binding Curve Edge Folder
1 x Installation instruction