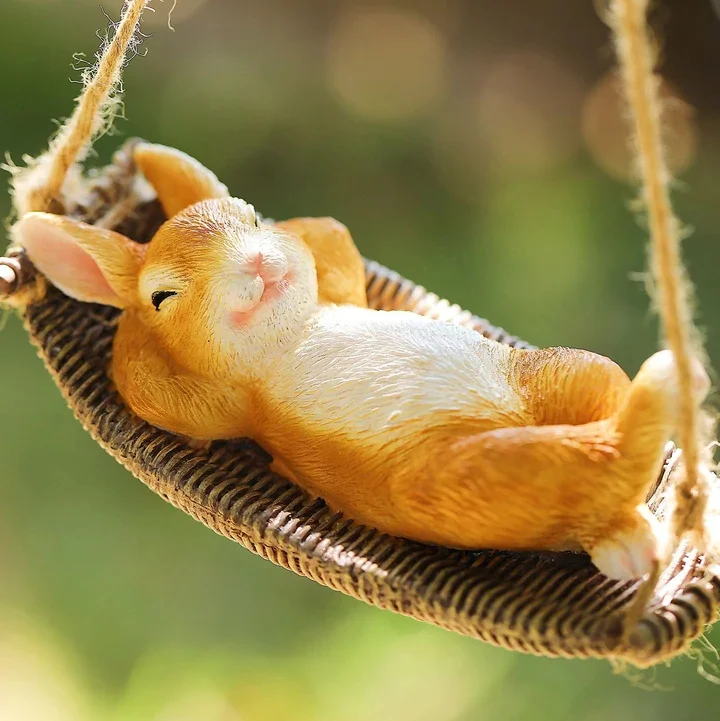 Hammock Swing Cute Sleeping Rabbit Miniature Garden Animal Statue Decor

Description:
Creative Cute Rabbit Swing - This fun and cute sleeping rabbit in the garden can be hung on trees, branches, clotheslines or other favorite places, adding fun to your
Swing Hammock Resin: Made of high quality resin material, durable and eco-friendly.
Decorative pendant: Hand drawn, realistic appearance, natural color combination.
Indoor Outdoor Decoration Ornament: It is the perfect gift and outdoor decoration for Easter.
Pet Statue: It is very suitable to use the statue for garden, outdoor, patio, lawn, patio decoration, or as a holiday gift for weddings, holidays and housewarming.
Size Chart:
6.3 x 2.8 x 2.4 inches