Carefully Design: A new ball of foot cushions for women & men designed by our first combination of non-marking socks and metatarsal pads. In addition to being worn as a sock, it provides excellent forefoot cushioning and an anti-shedding design.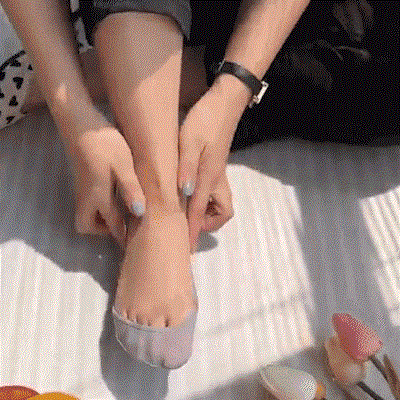 Metatarsal Pad for Pain Relief: Breathable, soft, and comfortable forefoot pads for women , that effectively relieve forefoot pressure and walking fatigue. 

Best Fit & Comfort: Metatarsal pads men women are  made of high-quality Cotton for more foot comfort, forefoot part is added with Cotton  to provide excellent cushioning for the forefoot, and sock-like design to fit the foot shape, non-slip sling design makes the gel pad at the ball not easy to slide.

Perfectly Invisible in Shoes: Choose these sock-style metatarsal pads not only can effectively prevent forefoot pressure, help reduce soreness; at the same time these shallow invisible, beautiful, and no-show & liner socks with ball-of-foot cushions, are suitable for all kinds of shoes and various activities occasions.

FOCUS FOOT HEALTH: these Metatarsal sleeves will provide excellent cushioning and reduce pressure on the ball of the foot. Give them a try, you'll love them, either as a gift or for your own use! Add this item to your cart with confidence!
Weight: 25g
Material: Breathable Ice Silk
Color: Black/Beige
Size: fit for 5-10
PACKAGE INCLUDE:
3/6/10 pairs * Sock-Style Ball of Foot Cushions
🎁Perfect MOTHER'S DAY Gift for Mom!