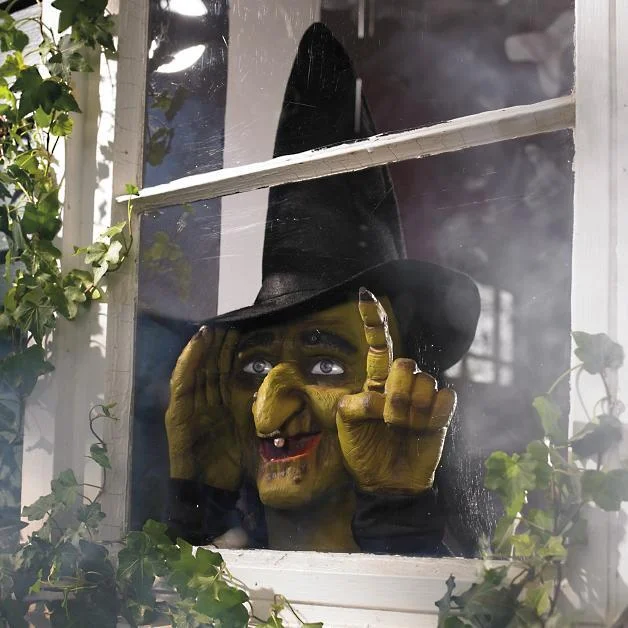 Pssst. Don't look now but I think there's someone at the window. Our animated Tapping Witch is designed to make the heart skip a beat. Shockingly realistic three-dimensional vinyl face and hands are frightening enough if you catch an unexpected glimpse, but discreet motion activation prompts this Halloween witch to tap three times on the windowpane to make sure she's grabbed your attention. Affix this would-be visitor to the window of any room with affixed suction cup.
Motion-activated to tap three times on window; can be set to tap three times every 10 seconds, until deactivated
Vinyl construction with fabric hat
Powered by three AAA batteries (sold separately)
Three-way switch: on/off/timer function
3D peeping Halloween window witch
Motion-activated to tap on window
Eerily realistic in size and features
Hangs inside or out with suction cup
Conveniently battery-powered
DIMENSIONS
Height: 30"
Width: 10"
Depth: 9"
Weight: less than 1 lb.