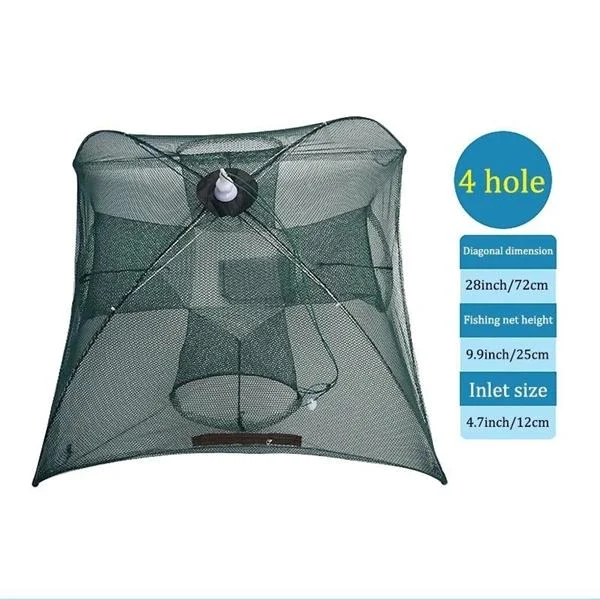 CATCH EVERYTHING IN NO TIME
Fish, Crab, Shrimp, Crawfish & Lobster.
Excellent survival gear item to carry with you.
BENEFITS
Convenient and Simple, no need to install & easy to use.
COMPATIBILITY - the net trap is suitable for saltwater and freshwater.
High Quality with 360° design.
The mesh made of high precision nylon for more fish.
FOLDABLE - 

It can be folded in small size, lightweight and portable.
DURABLE - quality and durable steel wire support.
Button device-the net folding when pressed.
Just pull the string on the top and the net will automatically open.
Great for catching crayfish, smelt, crab, lobster, minnows, shrimp and crawfish.
SOCIAL MEDIA REVIEWS 
💠 Your Satisfaction is Our Success 💠