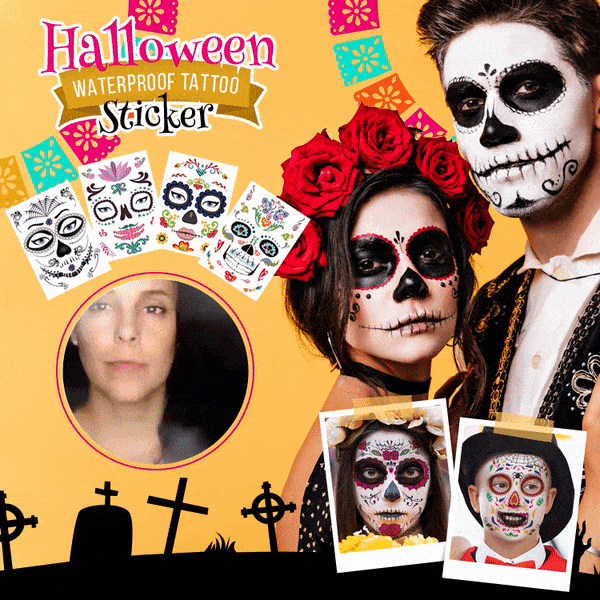 Achieve a Calavera look easily this Halloween!!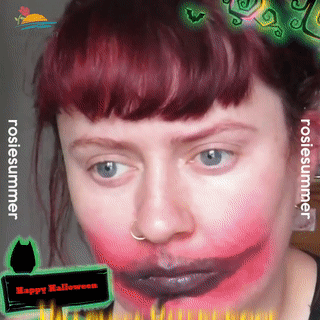 With our Halloween Waterproof Tattoo Sticker, applying sugar skull makeup is no longer a big challenge! Looks very real and create an amazing look for brightening up your Halloween costume!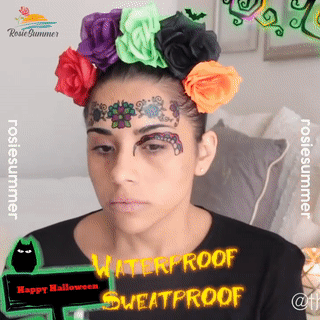 This face makeup stickers includes numerous individual tattoo components for precise and creative placement on the face. Mirror image designs for each side of the face and center designs for the forehead, nose and chin.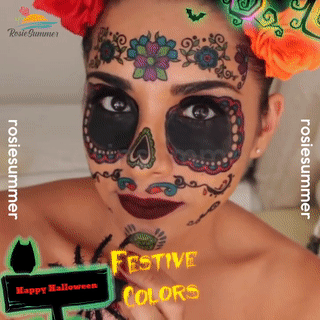 100% waterproof and sweat-proof, these tattoo stickers can last for 2-5 days, bringing you long-lasting festive mood! It also can be used on your body parts, including chest, back, arms, hands or legs etc.

FEATURES:
Festive Colors:
With this on, you'll surely be the highlight of any party. It comes in different festive colors depending on your preference.
Easy to Apply:
Unlike doing a sugar skull with makeup, all it takes with Halloween Tattoo Sticker is just 4 simple steps and a few minutes.
Unique Look:
This Halloween, when everyone is out buying masks and overalls, save up on time and effort while standing out with this temporary face tattoo.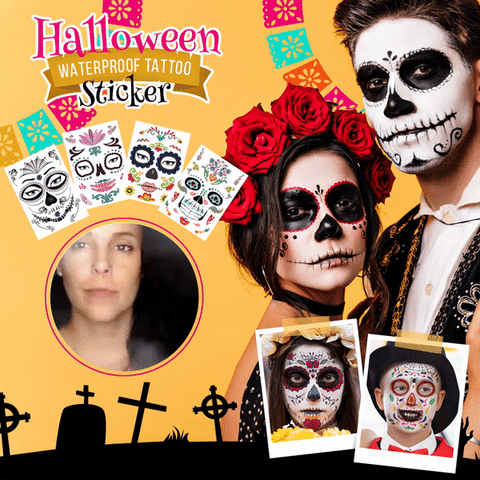 Waterproof & Sweatproof:


It will surely last for a long time without ruining your appearance.
Long-lasting Effect:
This tattoo can stay and last up to 2-5 days. Easy to apply in 5 seconds with just water and easily removed by body oil, olive oil, and rub it off with cotton or cloth. Perfect addition to any party or Halloween costume.
USAGE:
Simply cut out the design and remove the transparent paper cover.

Place the tattoo sticker face down on your skin. Soak a sponge with regular water and wet the surface of the tattoo thoroughly and wait 20-30 seconds.

Gently lift the corner of the tattoo sticker to check if it is transferring. If it has transferred, gently peel off paper. If not, press down and wet again.

Remove the paper and enjoy the beautiful sugar skull makeup!