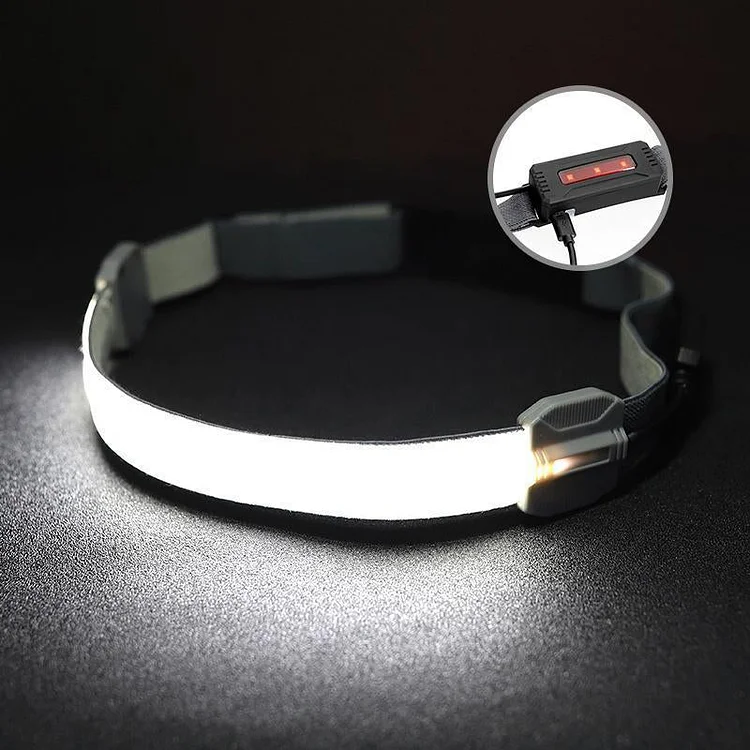 Features:

💡

Ridiculously handy work light. Great for joggers, cyclists, camping, fishing - in fact, if you're someone who is ever out at night, you need the High-Beam Wrok Light.
💡

Super-bright LED: Really lights up the space in front of you, leaving your hands free to get on with the job.
💡

Wide angle flood light effect: No straining your neck and moving your head around to move your spotlight. Full flood light effect.
💡

Recharge with USB: No need to waste your time and money buying extra batteries! Our LED Headlamp has a built-in lithium-ion battery, you can charge it with USB cable.
💡

Amazingly Light & Comfortable: Weighing in at 65 grams you'll actually forget its there.
💡

3 modes plus Front and Back lighting: 3 modes - High power, power saving & emergency beacon.
Specifications:

Package includes:

1×USB Rechargeable Headlamp