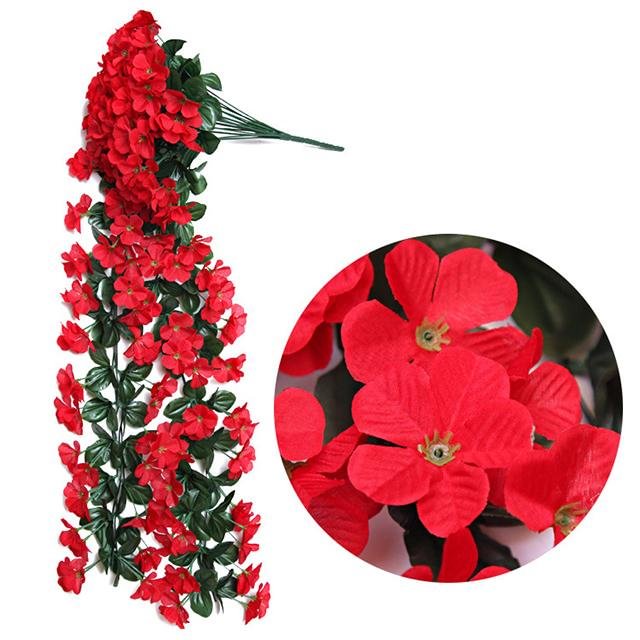 🌺🌺 This fabulous artificial violet flowers create a romantic atmosphere for the big day.
🍒🍒 It is perfect for wedding bouquet and elegant table setting or home decoration.
🌵🌵 Flower could make office or home feel warmer and brighter. They are suitable for home decorations, bookstore, cafe store, flower girl basket or anyother craft projects. 
🌈🌈 Add classic, floral flair to any space or event with this artificial orchid bouquet!
🍎🍎 This bunch of flowers flows gracefully downward from the main heart of the plant to create the appearance of overflowing abundance.
💟💟 Hang it from a windowsill planter, hanging macrame planter, or garden ledge for the perfect touch of romantic warmth.
Features:
Total length is 27.56 inches
Width is about 5.9 inches
7 Branches
190 Flowers
Material: Silk
Package includes:
1 x Vivid Artificial Hanging Orchid Bunch